Journey into Parenthood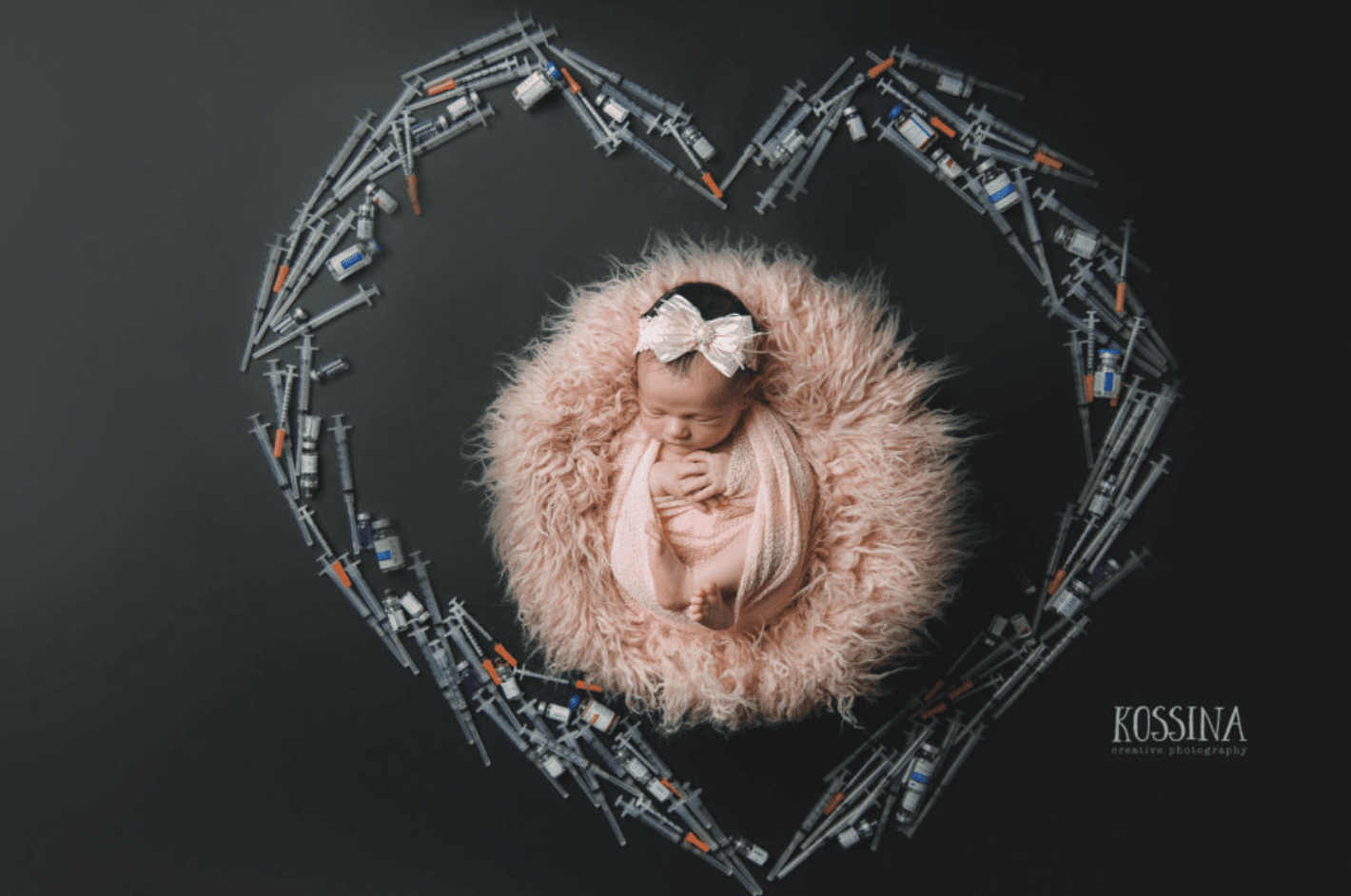 One of my favorite parts of being a maternity and newborn photographer is meeting new parents and hearing their journey into parenthood. I met Lester and Pamela earlier this summer for Pamela's Maternity session out at Dickson Azalea Park here in Orlando, FL. Once we met, we realized that we all went to high school together (small world, right?).Their session was so much fun and the love between these two shined bright (just like the golden hour light we had for their session). Here is my favorite photo from their dreamy maternity session.
Flash forward to a few weeks later, I was honored to photograph their sweet baby girl Nora when she was 8 days old.
During her newborn session, Pamela told me all about her struggle and journey to become pregnant. I've had several friends encounter similar struggles and treatments. Some of which were lucky enough to have a healthy baby, and some others are still trying to get (and stay) pregnant. Hearing Pamela's story brought tears to my eyes.
Here is her story and I hope this serves as inspiration to all of those who may be struggling with fertility.
"In 2014 we decided we wanted to start a family. Little did we know our journey to parenthood wouldn't be an easy one. After 3 years of trying naturally, having many tests and procedures, and experiencing multiple failed Pregnancy tests we decided it was time to see a fertility specialist (Center for Reproductive Medicine). I was diagnosed with endometriosis and PCOS which made it difficult for me to get pregnant. But we didn't give up. We fought harder to make the dream of becoming parents a reality. IVF was our saving grace. I never knew how strong I was until I started this process. It consumes you mind, body and soul. It strengthened our marriage and we grew a deeper love for one another. Lester has been my rock and stood beside me every step of the way, wiped away every tear and made me laugh at times when it was really hard to. On August 10th 2017 our sweet baby was conceived. We loved you so much already. On Oct 4th our perfect little embryo found a new home in my womb and in our hearts. On Oct 12th we finally got our first positive pregnancy test and on Oct 30th we saw your heart beating for the first time and from that moment on we knew you were ours forever. June 17th was the best day of our life when we got to meet our beautiful little baby, Nora Elise. The best things in life don't come easy. She was truly worth the wait, every needle poke, painful test and emotional distress. We couldn't be happier and are so blessed!"