Commercial / Branding Session
Professional Photography That Takes Your
Business to the Next Level
Let us create images that show off your one-of-a-kind brand and earn you more money!
If you're a business owner, high-quality photos are a must. Whether using images on social media profiles, a blog post, your email footer, or business cards, you want them to represent the authentic you. I know how to build a brand that turns heads and holds attention. And I want to create brand images that propel your business forward and help you achieve your dreams!
Good brand photography is more than taking an Instagram-worthy snapshot. It's having a full arsenal of images that show off your unique personality. You have a story to tell. I want to help you tell that story through photos, so you can connect with your ideal clients and customers.
As an Orlando-based brand photographer, I'll equip you with a visual toolkit of everything you need to make your brand shine. I can't wait to create inspiring images that show off your value to the world!
I designed my business branding session to be stress-free, convenient, and fun. As a business owner, I know your "to-do" list is neverending! Let me take one thing off your plate: You'll never again have to stress about not having that perfect photo when you need it. After our session, you'll have an entire gallery full of images to choose from that show off your confidence and authenticity. 
Sessions will take place at my Downtown Avalon Park studio in East Orlando. To ensure availability, I recommend booking your session at least a month in advance.
After the shoot, we'll have a photo reveal session where you can view all the images. I'll help you select the ones that most connect with your brand and the goals you have for your business. Then I'll expertly edit them to make them shine even more. About a week later, you'll receive your digital images ready to use on your social media profiles, website, and anywhere else you'd like. If you also need printed products, I can help you with that, too!
Want to see samples of my business branding sessions? Take a peek at my gallery and imagine the possibilities!
Getting Started is as Easy as 1-2-3!
Interested in booking a headshot photo session? Just follow these steps…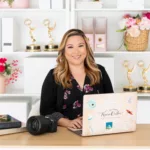 01
Contact Me
Fill out the form below to schedule your business branding session consultation.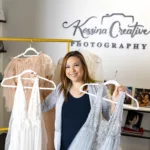 02
Design Your Session
I'll be in touch, and we'll chat about your session! We'll discuss your vision and how you plan to use the photos. Whether you have a ton of ideas or are not sure what you want, I can help. I'll answer all your questions and tell you what you can expect from this experience.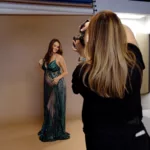 03
Let's Shoot
If you're interested in moving forward, we'll schedule the session. And then the fun part: Sit back and let me take care of all the details for your shoot. From planning the session to helping you build an unstoppable brand, I got you covered!
Session fee starts at $229.
FOLLOW ME
@kossinacreative
It seems that you haven't connected with your Instagram account