Kossina Creative
Ranked as one of the best maternity, newborn, and portrait photographers in Orlando, Fl
Maternity, Newborn, and Portrait Photographer in Orlando, Florida
Our studio is the largest in Central Florida catered to maternity, newborn, cake smash, and family sessions
Portfolio
Maternity, Newborn, and Portrait Photographer in Orlando, Florida
It's More Than a Photo Shoot.
It's an Experience!
When you book a photo session with Kossina Creative, we guide you through the whole process to create a stress-free, fun experience. Here's what you can expect each step of the way…..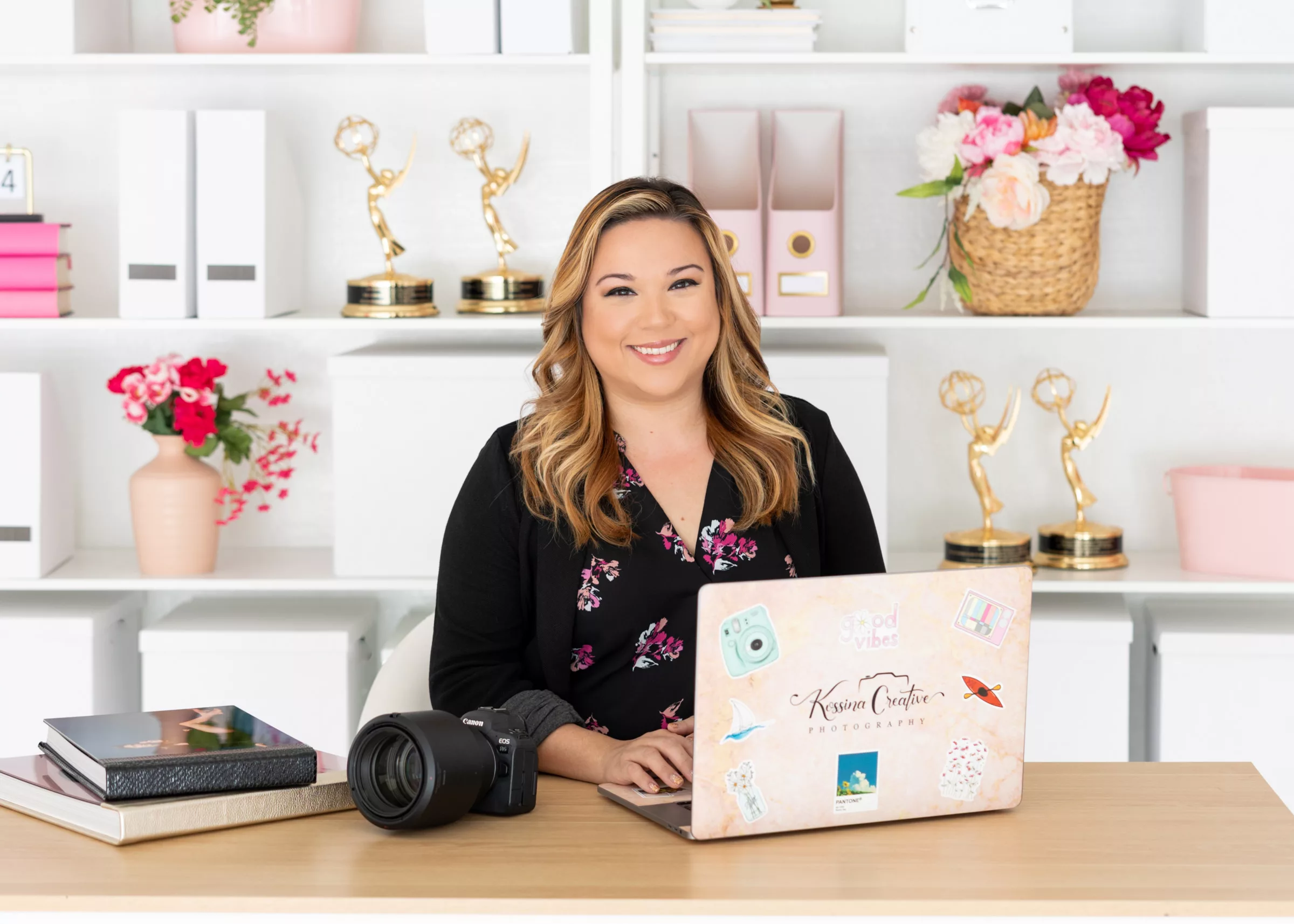 1. The Consultation
Every Kossina Creative photo session begins the same way: with a free consultation. Whether you are considering one of the sessions I offer or have an idea for something else, we'll hop on a call and chat! The consultation is where we will dream up your perfect session. If you already have some ideas, I'd love to hear them. Or, if you are not sure where to begin, I can help! Together, we will craft a vision for your session. I'll answer all your questions and tell you exactly what to expect from me at each stage. I'll also walk you through our session packages and help you choose the one right for you. Each package comes with a set number of digital images and matching 8x10 prints. After the consultation, you'll feel energized and confident, knowing your vision is about to become a reality!
2. The Prep
After the consultation, you can reserve your spot on my calendar with a 50% deposit. Then you relax while I prep! I will get to work designing your session. If you are using dresses from my gown collection, we will schedule a dress-fitting session. This part is so fun! I'll stay in touch with you throughout this stage and provide tips on preparing for the big day. Then, when shoot day comes, I'll set the scene at the studio before you arrive. You can even send me your favorite Spotify playlist, and I'll have the tunes playing for you! Are you getting excited? Your dream session is coming together!
3. The Session
Ahhh, the big day is here. It's time to create some magic! At Kossina Creative, we don't just take photos. We create experiences that you and your family will love. So if you are feeling some butterflies in your stomach as you arrive, don't worry. You're in good hands. My priority is making you feel comfortable and cared for. All I ask is that you trust me as I guide you through the session. I know the poses that will make you and your family shine! I also know how to interact with kids, so there's no need to feel embarrassed if they seem uncooperative. We are not in a hurry, and I am patient enough to wait for that perfect photo moment! Not only will your photos be amazing, but the session itself will create new memories. My passion is designing experiences your family will smile about for years to come.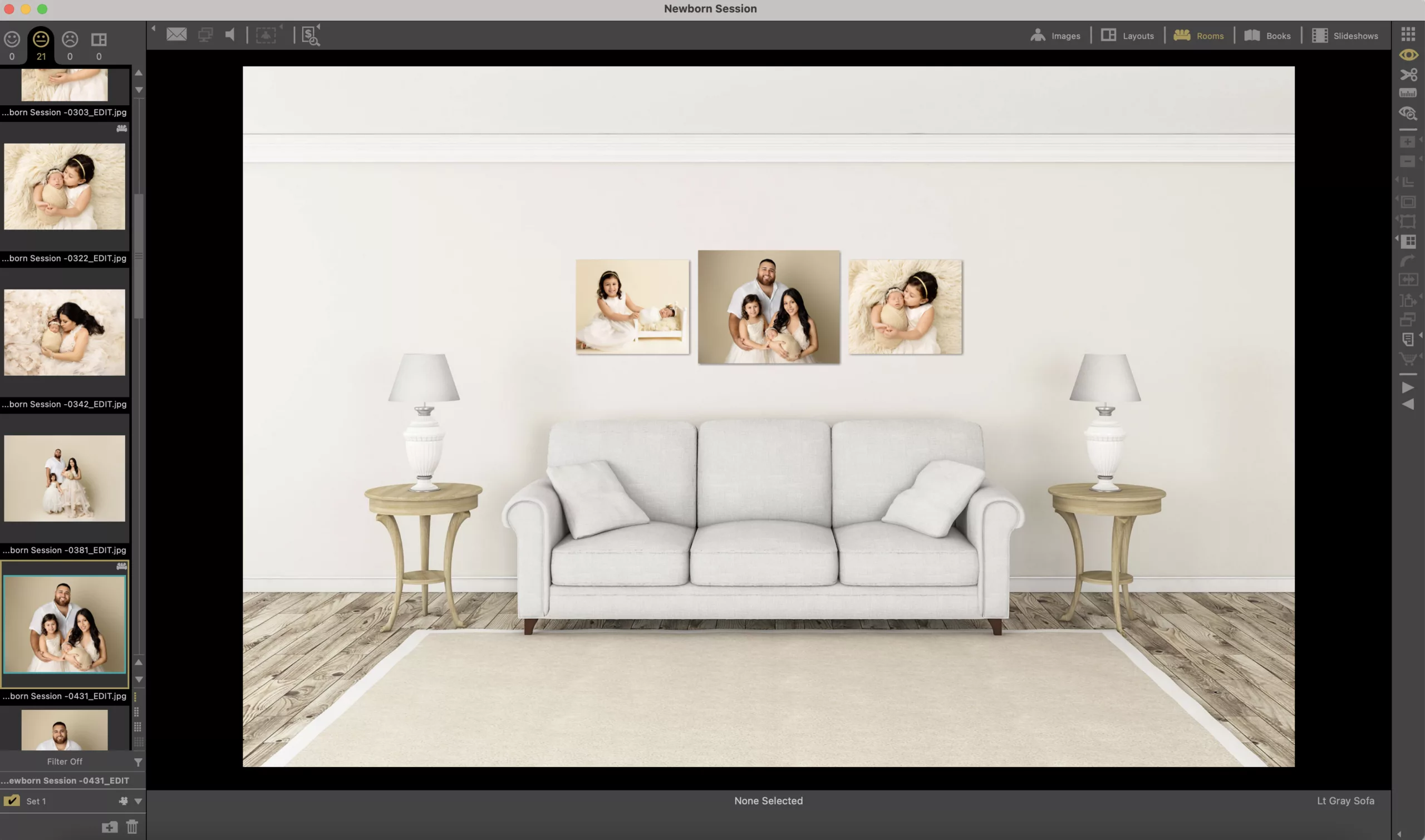 4. The Reveal
About a week after the shoot, we will have a photo reveal session over Zoom. It's a lot of fun! I love seeing clients beam when they see their pictures for the first time. During the photo reveal, you'll select the images you would like. At first, this may seem like an impossible decision! Our biggest tip is to focus on quality over quantity. And if you need help choosing, don't worry. We are happy to provide you with our expert opinion. The photo reveal session is also when you can order additional images and tangible products like wall art and photo albums. We can help you choose products that perfectly match the style and decor of your home.
5. The Art
And now for the best part: The tangible keepsakes arrive in your hands! After the photo reveal session, I'll get back to work and expertly edit your selected photos. Then you'll receive the finished, polished digital images a week later. Printed products like wall art and albums will be delivered 3–5 weeks later. There's no better feeling in the world than hanging that picture on the wall, stepping back, and soaking it in! If you have questions about any of the steps in this process, please reach out, and I'd be happy to answer them!
TOUR THE KOSSINA CREATIVE STUDIO
Now Booking Fall Family Sessions
Here at Kossina Creative, we're brimming with excitement because we just opened up some photo mini sessions for this fall and winter! Check out our sessions below. If you see one you like, grab a spot now because they fill up quickly as we move into the holiday season!
Christmas Mini Sessions
Time to plan your Holiday Photo Session!
From Santa sessions, to fields of Christmas trees- we have a wide variety of Christmas photo session options to choose from. Spaces are limited, book your session today!
Headshot Mini Sessions
It's time to update your headshot! Individual headshot sessions are a great way to add personality and professionalism to your social media profiles, resume, zoom icon, LinkedIn profile, email footer, business card and more!
Read our Blog
Keep up to date with the latest news, session highlights, and photography tips from Kossina Creative
Ahhh, the azaleas are in bloom, the weather is perfect (at least for Central Florida!),

Ahhh, the azaleas are in bloom, the weather is perfect (at least for Central Florida!),

I wanted to celebrate these amazingly strong women and their rainbow babies by sharing their
FOLLOW ME
@kossinacreative
It seems that you haven't connected with your Instagram account