Any Time's a Good Time
For a Fun Family Photo Experience
A Photo Shoot Is a Unique Way to Strengthen Your Family's Bond
Did you know that displaying family photos inside a home can have a positive impact on a child's self-esteem? According to one study, children who grow up with family portraits in their homes have a stronger sense of belonging than those who do not.*
Another study found that looking at physical photographs leads to more feelings of nostalgia and connectedness than looking at digital photos.**
Pretty amazing, right?!
Hey, digital photos are great. They give us a quick, convenient way to show off our photos to family and friends on social media. But as an Orlando family photographer, my passion is creating tangible keepsakes that you can proudly display in your home. Photos that create wonder and nostalgia every time you walk by them.
I'd love to help create this environment in your home with a family photo shoot…
And the best part? I've created the experience to be a blast for your entire family!
Most people only consider getting family photos around the holidays or big milestones. While those are great times, they can also be busy times. The truth is, you don't need a special occasion to update the family photo album. A family photo experience can turn an ordinary day into a special event you'll remember forever!
To ensure availability, I recommend booking your family session about a month before you would like it to take place.
When it comes to the "where" of your family photo shoot, you've got options!
Family sessions can take place at any outdoor location within 50 minutes of Orlando, Florida. If you like the idea of an outdoor shoot but need help choosing the perfect spot, I got you! I'd be happy to recommend some of my favorite photoshoot locations. (Please note that the session fee does not include admission fees to parks or location rental fees. Beach sessions are also subject to an additional location fee.)
As an alternative, family sessions can take place at my studio in Downtown Avalon Park. If you decide to do a studio session, you'll have access to our complete gown collection. I'll help you choose the perfect outfits!
Want to see samples of both my outdoor and studio family sessions? Take a peek at my gallery and imagine the possibilities!
Family Session Inspiration
A Photo Shoot Is a Unique Way to Strengthen Your Family's Bond
We can plan your family photo shoot to be as big as you'd like. I've done sessions with just Mom, Dad, and the kids. Those are special moments. I've also done larger family gatherings. Those are a ton of fun! So feel free to bring along Grandma, Grandpa, and Uncle Steve. Take some photos for the next family reunion. Whoever you want to include is completely up to you!
(Oh, and yes… We allow pets for outdoor sessions as long as the location permits it. Fido is family, too!)
After the shoot, we'll have a photo reveal session where you can view all the images of your beautiful family. We'll select your favorites, and I'll expertly edit them to make them shine even more. Then I'll help you choose wall art and albums that match the style and decor of your home. The whole family will love seeing these updated photos throughout your home!
Getting Started is as Easy as 1-2-3!
Interested in booking a family photo session? Just follow these steps…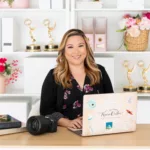 01
Contact Me
Fill out the form below to schedule your family session consultation. As mentioned above, the best time to schedule a consult is about a month in advance. But sometimes we can accept last-minute bookings. So if you're on a tight schedule, please reach out, and we'll see what we can do!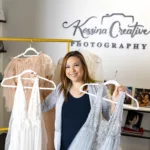 02
Design Your Session
I'll be in touch, and we'll chat about your family session! If you already have a location, I'll bring your vision to life. Or, if you're not sure yet, we can brainstorm together! I'll answer all your questions and tell you what you can expect from this experience.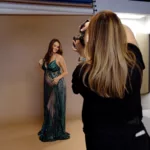 03
Let's Shoot
If you're interested in moving forward, we'll schedule the session. And then the fun part: You gather the family, and I'll take some amazing photos you will treasure forever. From planning the session to creating a fun experience to curating art that will strengthen your family bond, I got you covered!
Session fee starts at $899. Most clients spend around $1,500-$3,000 total for their session with a photo album and wall art. We can create a custom quote for your session during your free consultation.
* "The Significance of Family Photographs: A Social Psychological Perspective" by Penny Van Bergen, Claire M. Hart, and Amanda L. Johnstone, published in the Journal of Environmental Psychology in 2018.
** "The Impact of Photographs on Consumer Behavior: Nostalgia and the Widening Generational Divide" by Linda Tuncay Zayer, published in the Journal of Consumer Research in 2017.
FOLLOW ME
@kossinacreative
It seems that you haven't connected with your Instagram account