Grace's 1st Year! | Orlando Family Photographer
Journey from Pregnancy Announcement, to Maternity, to Newborn, to Milestones and Cake Smash
Happy first birthday to sweet Baby Grace! With every session, I am honored to document the special milestones for each family. Photographing Grace over this past year has been extra special for me since I've been friends with her parents James and Julie for over 17 years!
So, prepare yourself for a ton of photos as I share Grace's first year!
First up, we did a special pregnancy announcement in East Orlando where Grace's big sister Brooke was so excited to share with the world that she was going to be a big sister!
Along with their photoshoot we filmed a sweet announcement video:

We did the Bejer family's last photoshoot as a family of 3 when doing Julie's maternity session out at Rollins College in Winter Park Florida. Isn't she glowing?!
Before we knew it baby Grace made her grand entrance into the world! I was super honored that Julie asked me to be there to document their first moments with a Fresh 48 photo session at Winnie Palmer hospital as Brooke met her baby sister for the very first time. I'm not gonna lie, I had some teary eyes because I was so excited for them!!
10 days later, the Bejer family came over to my home photo studio for Grace's newborn session. Here are a few of my favorite photos from her session.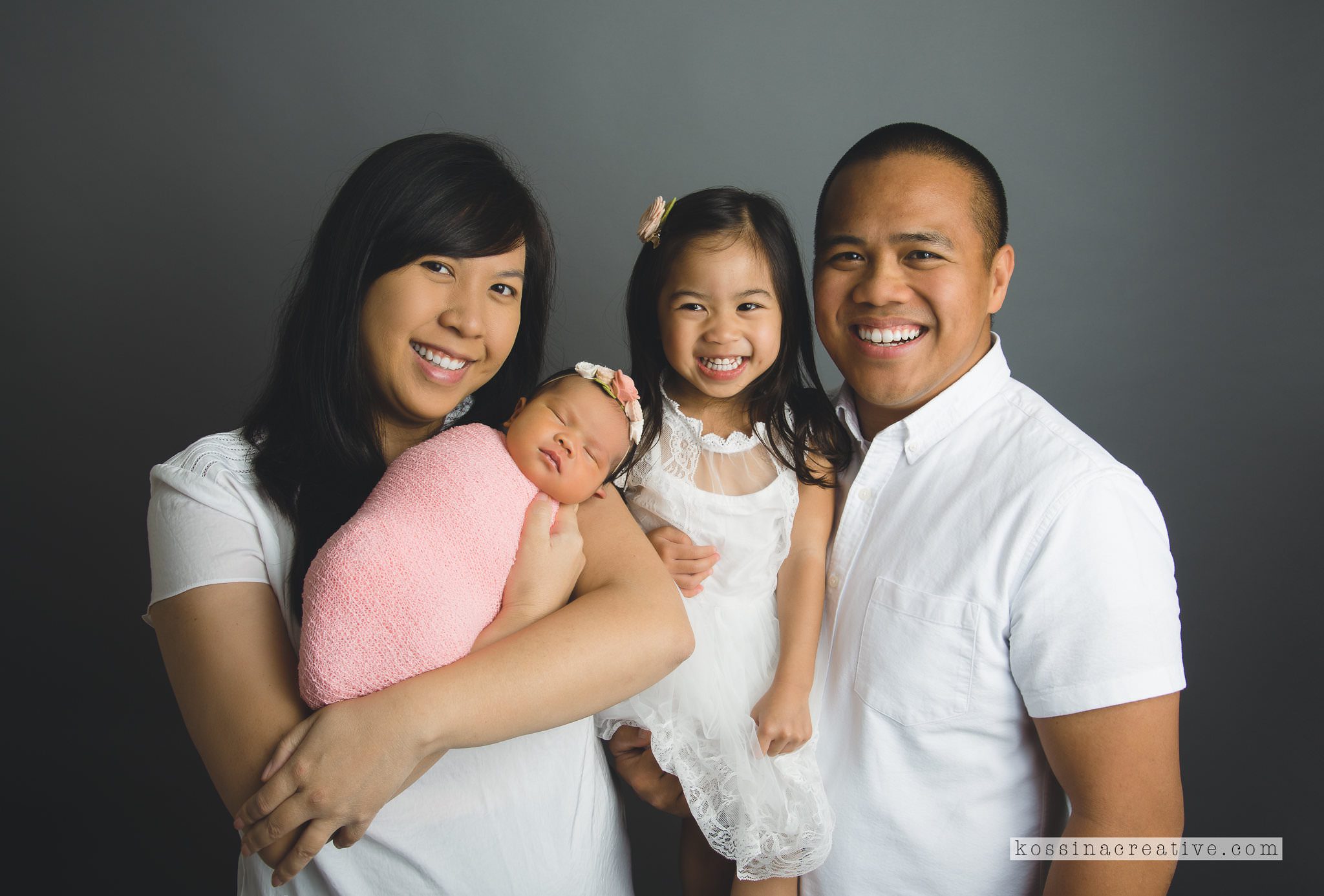 Some of the best ages for milestone photos is at 4-months and 8-months. 4 month sessions are great to showcase baby's milestone of mastering tummy time and smiling a lot. Grace was super smiley and oh-so adorable for her 4-month milestone photo session at Mead Gardens in Winter Park, Florida.
When babies turn 6-8 months, sessions get even more fun since this is the time when your baby can start to sit independently. Here are some of my favorite images from Grace's 8-month sitter session at Cypress Grove Estate House in Orlando, Fl.
As babies near their 1st birthday- one of the best ways to celebrate this huge milestone is with a cake smash! Julie had sent me a few images for what she had in mind, so I went to Lowe's and purchased a panel and painted it myself to have the shabby-chic shiplap look. Grace's Swan Lake cake smash was soooo cute- especially with the ballet bar and the custom cookies Julie had gotten made for this session. Isn't her sweet little face so precious?!
Thank you so much Julie and James for being my best supporters for my Photography business and allowing me to be there every step of the way for your sweet babies!