Celebrate The Queen You Are
With an Unforgettable Photo Experience
Glamour & Boudoir Portrait Sessions Are All About Empowering You to Feel Beautiful.
There are so many demands in life. Between family and work responsibilities, it's hard to get a moment for yourself. That's why I love doing boudoir sessions! As an Orlando boudoir photographer, I love turning my studio into a place where women can relax, recoup, and embrace their beauty. It's time to do something just for you!
I've created my boudoir sessions to be an experience you'll remember forever. They are designed to make you look and feel as glamorous as a movie star!
The word
boudoir
is French for a woman's private sitting room. With this intimate setting as a backdrop, we'll take photos that celebrate your beauty and confidence. Most clients also take some glamour portraits during their boudoir session. These photos also highlight your beauty but can be shared with a broader audience on social media. The more intimate boudoir portraits are usually reserved for… well,
we'll let you decide what to do with them!
Glamour Boudoir Inspiration
I recommend booking your boudoir session about a month in advance to ensure availability. It will take place at my studio in beautiful downtown Avalon Park, East Orlando. But I must warn you: This is no ordinary session, so prepare to be pampered and spoiled!
The session will last about 3 hours, so you'll have plenty of time to relax and get comfortable in front of the camera. And there's no need to stress about what to wear! I will guide you through picking out the perfect wardrobe to bring. You'll also have full access to use any of the high-end gowns and wings at my studio.
Oh, and did I mention that the session begins with a complimentary hair and makeup service and snacks?
Because it does!
Immediately following your session, you'll get to view all the gorgeous photos we took.
(Who wants to wait to see images like these???)
We'll select your favorites, and I'll expertly edit them to bring out your natural beauty even more. I'll also help you choose from a wide variety of luxury keepsake photo albums and museum-grade wall art. You'll love having these photos beautifully preserved!
Getting Started is as Easy as 1-2-3!
If you're interested in booking an Orlando boudoir photography session, just follow these steps…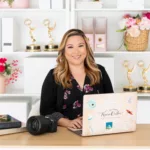 01
Contact Me
Fill out the form below to schedule your free boudoir session consultation.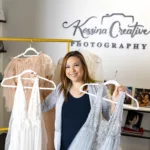 02
Design Your Session
I'll be in touch, and we'll chat about how to make your session an experience you'll love! Whether you are familiar with boudoir/glam photography or exploring the possibility for the first time, I can help. I'll answer all your questions and tell you what you can expect from this experience.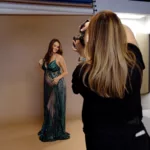 03
Let's Shoot
If you're interested in moving forward, we'll book a date for the session. And then the fun part: You prepare for a day focused on you and allow me to handle all the details! I will hold your hand throughout the entire process and let you know what to do each step of the way. From providing your wardrobe to creating a relaxing atmosphere to taking stunning photos you'll love, I got you covered!
Session fee starts at $899. Most clients spend around $1,500-$3,000 total for their session with a photo album and wall art.
FOLLOW ME
@kossinacreative
It seems that you haven't connected with your Instagram account