Getting Your Own Professional Headshot
Shouldn't Have to Be Hard!
A New Headshot Can Be Just What You Need to Spruce Up Your Website and LinkedIn Profile
When was the last time you updated your headshots?
If you're in the corporate world, a headshot is a great way to add personality and professionalism to your portfolio. It's versatile enough to use on your social media profiles, resume, zoom icon, email footer, and business card. And if you're in the entertainment industry, a professional headshot can be the first step toward landing that next gig. As an Orlando-based headshot photographer, I would love to help you stand out from the crowd!
I designed my headshot session to be stress-free, convenient, and fun. I know you have things to do and people to see, so let me take care of all the details! I know how to take photos that showcase confidence, professionalism, and authenticity.
Sessions will take place at my Downtown Avalon Park studio in East Orlando. To ensure availability, I recommend booking your session at least a month in advance.
After the shoot, we'll have a photo reveal session where you can view all the images. We'll select your favorites, and I'll expertly edit them to make them shine even more. About a week later, you'll receive your digital images ready to upload to all platforms. If you also need printed products, I can help you with that, too!
Want to see samples of my headshot sessions? Take a peek at my gallery and imagine the possibilities!
Looking for a quick updated headshot?
Click here to book a headshot mini session
Getting Started is as Easy as 1-2-3!
Interested in booking a headshot photo session? Just follow these steps…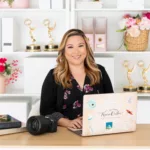 01
Contact Me
Fill out the form below to schedule your headshot session consultation.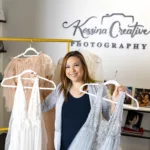 02
Design Your Session
I'll be in touch, and we'll chat about your session! We'll discuss your vision and how you plan to use the photos. Whether you have a ton of ideas or are not sure what you want, I can help. I'll answer all your questions and tell you what you can expect from this experience.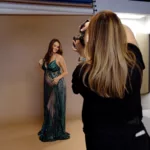 03
Let's Shoot
If you're interested in moving forward, we'll schedule the session. And then the fun part: Sit back and let me take care of all the details for your shoot. From planning the session to getting that perfect profile pic, I got you covered!
Session fee starts at $229.
FOLLOW ME
@kossinacreative
It seems that you haven't connected with your Instagram account