They're Only This Little Once.
Get the Photos Now That You'll Treasure Forever!
Make These Precious First Moments Last with a Newborn Session
Newborn shoots are my absolute favorite to photograph! As a mom of two, I know how quickly babies grow up and how important it is to preserve these fleeting moments while they're so tiny. You'll love coming back to these high-quality photos year after year, milestone after milestone.
Your Baby's Safety is My Top Priority
I take pride in my safety practices when working with newborns. As an experienced Orlando newborn photographer, I am professionally trained in newborn safety and posing and have photographed over 300 newborn sessions. I use my expertise to make sure baby is safe and comfortable throughout the session. I know how to roll with whatever mood baby is in that day! I am up to date on my flu shot and DTAP vaccine and am fully vaccinated with the COVID-19 vaccine. I also wear a mask during newborn sessions and frequently sanitize hands. My business is registered and fully insured to give you peace of mind.
I recommend booking a newborn session during your 2nd trimester as my schedule typically books up at least 1-2 months in advance.
(Of course, we won't schedule an exact date, as that is up to your newborn to decide!)
Once baby is born, we can schedule your session on a weekday within the first 5-14 days. This timeframe is best because that is when baby sleeps the most and is relaxed enough for cute posing.
Oh, and if you're feeling sad right now because those first few days have already come and gone, don't worry! I can still do a newborn-style session up to 8 weeks of age.
So there's still time to capture the cute!
Just reach out and let me know.
Newborn sessions take place at my studio located in Downtown Avalon Park in East Orlando. It is a complete 3-hour session that includes parent and sibling photos!
And don't worry about what to bring along. I'll provide a wide variety of props, backdrops, outfits, hats, headbands, and accessories to use during the shoot. You name it, I have it!
Want to take a peek at some of our
Awww
-inducing props? Have a look!
INSPIRATION PROPS GALLERY
I know how exhausting those first few weeks with a newborn are. The crying, the feedings, the lack of sleep. It truly is a feat just to get out the door!
That's why I created the newborn photo experience to be as stress-free as possible. So you take care of getting to the studio, and I'll take care of everything else.
I got your back, mama!
You don't have to worry about being rushed around at my studio. I like to take my time and keep both the parents and baby relaxed. I devote a full 3 hours to your newborn session. This allows me to gently pose babies and also provides time for feeding breaks. I typically photograph 5-8 prop/backdrop setups (and parents/siblings) within this timeframe. 
After the shoot, we'll have a photo reveal session where you can view all the adorable images. We'll select your favorites, and I'll expertly edit them to up the
"Awwwww!"
factor even more. Then I'll help you choose wall art and albums that match the style and decor of your home. You'll be able to look back on this special milestone every time you walk down the hallway!
Getting Started is as Easy as 1-2-3!
Interested in booking a professional newborn session in Orlando? Just follow these steps…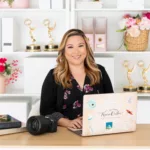 01
Contact Me
Fill out the form below to schedule your newborn session consultation. The best time to schedule a consult is during your second trimester.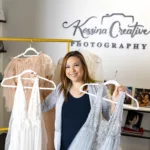 02
Design Your Session
I'll be in touch, and we'll chat about your newborn session! Whether you have a ton of ideas or are not sure what you want, I can help. I'll answer all your questions and tell you what you can expect from this experience.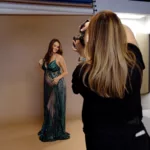 03
Let's Shoot
If you're interested in moving forward, I'll reserve your spot. Then, once baby is born, we'll schedule an exact day for the session. And then the fun part: You soak up those first precious days with your newborn and allow me to handle all the details! From amazing backdrops to cute props to snapping that perfect photo, I got you covered!
Session fee starts at $899. Most clients spend around $1,500-$3,000 total for their session with a photo album and wall art. We can create a custom quote for your session during your free consultation.
NEWBORN INSPIRATION
As a mom of two, I know how quickly babies grow up and how important it is to preserve these fleeting moments while they're so tiny.
FOLLOW ME
@kossinacreative
It seems that you haven't connected with your Instagram account