Your Baby's Turning 1… Let's
Get Smashed!
Celebrate Your Sweet Baby's 1st Birthday with a Themed Cake Smash Session
You survived your first year caring for your tiny human! Cake smash sessions are a great way to celebrate this milestone. (Or any other birthday or special occasion. Let's face it, it's always a good time to enjoy cake!) Best of all, you'll have keepsakes to look back on for years to come.
An Experience Your Whole Family Will Enjoy
Having an almost-1-year-old means you don't have a lot of free time. A cake smash photo session sounds awesome, but how do you plan one? Here's how: You relax and let me handle all the details. Instead of stressing, I want you to enjoy this special day in the life of your child. As your Orlando cake smash photographer, I've created a unique experience fun for the whole family!
We recommend scheduling your cake smash session at least 6-8 weeks in advance. This will give us time to create a custom theme for your photo session. Sessions will take place at my Downtown Avalon Park studio in East Orlando. And parents and siblings are welcome to participate too!
Your session will be custom designed to match any theme you may have in mind for your baby. We also have over 80 sets already in stock (perfect for those last-minute bookings). 
Want a peek at our beautiful, themed sets? Take a look!
Studio Cake Smash Inspiration
A sweet way to celebrate!
Have Your Cake & Smash It Too!
Don't worry about making or buying a cake to bring to the studio! We've got that part covered with our own professional, in-house baker. She'll bake a custom, mouth-watering cake that perfectly fits the theme of the shoot.
We Get The "Cute" at Every Shoot
Babies don't always cooperate. That's okay! With over 150 cake smash shoots under my belt, I know how to set the scene and get the giggle. I'm patient enough to wait for that perfect moment. So don't worry.
The pressure is not on you or your family.
I will make this experience fun for everyone. It's a party, so let's celebrate!
After that messy cake smash,
you have the option to let baby splash
in our adorable baby bathtub.
And, of course, we'll get some more photos! You won't believe how perfectly magical we get the bubbles to look…
Because why not use clean-up time as an excuse for another photo opp?!
After the shoot, we'll have a photo reveal session where you can view all the fun images. We'll select your favorites, and I'll expertly edit them to up the cuteness factor even more. Then I'll help you choose wall art and albums that match the style and decor of your home. Some people even use the photos for birthday party invites!
Getting Started is as Easy as 1-2-3!
Interested in booking a professional cake smash session in Orlando? Just follow these steps…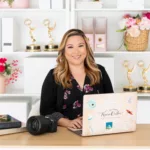 01
Contact Me
Fill out the form below to schedule your free cake smash session consultation.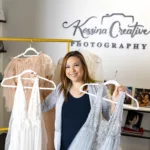 02
Design Your Session
I'll be in touch, and we'll chat about creating your custom-themed cake smash session! Whether you have a ton of ideas or are not sure what you want, I can help. I'll answer all your questions and tell you what you can expect from this experience.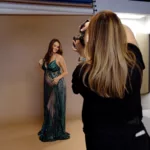 03
Let's Shoot
If you're interested in moving forward, we'll book a date for the session. And then the fun part: You rest easy and allow me to handle all the details! From a custom-designed set to baking a delicious cake to after-smash cleanup, I got you covered!
Sessions start at $899. Most clients spend around $1,500-$3,000 total for their session with a photo album and wall art.