Don't Blink… Babies Grow Fast!

From Their First Smile to Sitting on Their Own, They Grow & Change So Much…
It seems every day, baby is doing something new to amaze you! As an Orlando milestone baby photographer, I'm passionate about helping families remember these precious moments. You'll love having an album of photos from baby's first year to treasure forever.
A milestone session is the perfect way to document your baby's growth and change over time. I can create a custom session around any milestone you would like. 
There are two big milestones that are popular for photo sessions. The first is around 3–4 months when baby starts showing off that adorable smile! (We lovingly call this the "smiley session.") The other is around 6–8 months, when baby can sit independently. (You guessed it—the "sitter session"!) 
I also
love
collaborating on new ideas, so if you have something in mind for your milestone session, let's chat!
To ensure availability, I recommend booking a milestone session about a month before the anticipated milestone. (Or, if you are doing a newborn session with me, we can schedule milestone sessions shortly after.) And if baby hasn't quite reached that milestone as your session date approaches, don't worry! Once you reserve your spot, we can reschedule the exact date if necessary. 
All milestone sessions take place at my studio in Downtown Avalon Park in East Orlando.
A Fun Experience for the Whole Family
Parents and siblings are welcome to participate in milestone sessions, too! I've crafted it to be a fun, no-stress experience the whole family will love. Once we chat about what you would like, I'll get to work and take care of all the details.
Don't you worry about a thing!
My studio is stocked full of blankets, wraps, props, and backdrops to use in the shoot. You can see some of my previous milestone sessions in my gallery. Take a peek and imagine the possibilities!
Milestone Inspiration
A milestone session is the perfect way to document your baby's growth and change over time. I can create a custom session around any milestone you would like.
After the shoot, we'll have a photo reveal session where you can view all the images sure to make you smile. We'll select your favorites, and I'll expertly edit them to make them shine even more. Then I'll help you choose wall art and albums that match the style and decor of your home. You'll love having tangible keepsakes of your baby's first year!
Getting Started is as Easy as 1-2-3!
Interested in booking a milestone session? Just follow these steps…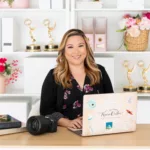 01
Contact Me
Fill out the form below to schedule your milestone session consultation. As mentioned above, the best time to schedule a consult is about a month in advance. But sometimes we can accept last-minute bookings. So if you're on a tight schedule, please reach out and we'll see what we can do!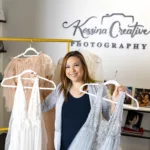 02
Design Your Session
I'll be in touch, and we'll chat about your milestone session! If you have a specific milestone you want to celebrate, I'll bring your vision to life. Or if you're not sure what you want, I can give you some ideas. I'll answer all your questions and tell you what you can expect from this experience.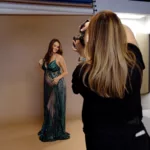 03
Let's Shoot
If you're interested in moving forward, we'll schedule the session. And then the fun part: Let your baby amaze you with all those milestones, and I'll document the moment so you have it forever. From planning the session to supplying the set to creating an experience your whole family will love, I got you covered!
Session fee starts at $899. Most clients spend around $1,500-$3,000 total for their session with a photo album and wall art. We can create a custom quote for your session during your free consultation.
FOLLOW ME
@kossinacreative
It seems that you haven't connected with your Instagram account