You've Worked Hard to Get
Here, So Take Some Time to Remember the Moment!
Senior Portrait Sessions Are a Great Way to Celebrate the Amazing Accomplishment of Graduating from High School or College
Congratulations!
Preparing to graduate is a special, bittersweet moment. It marks the end of one stage of life and the beginning of another. Before bidding farewell to the hallowed halls, commemorate this milestone with a senior portrait session! You'll love having an album of photos to look back on with nostalgia. You can also use your photos for graduation announcements or invitations.
A senior portrait session is a ton of fun! To ensure availability, I recommend booking your session at least a month before you would like it to take place. Please keep in mind we deliver printed products 6-8 weeks after the shoot, so plan accordingly.
The session can take place at my studio or any outdoor location within 50 minutes of Orlando, Florida. If you like the idea of an outdoor shoot but need help choosing the perfect spot, I got you! I'd be happy to recommend some of my favorite photoshoot locations. (Please note that the session fee does not include admission fees to parks or location rental fees.)
Want to see samples of my senior portrait sessions? Take a peek at my gallery and imagine the possibilities!
Senior Portraits Inspiration
Senior Portrait Sessions Are a Great Way to Celebrate the Amazing Accomplishment of Graduating from High School or College
It's All About Showcasing You!
I love getting creative with these sessions! My goal is to put the spotlight on your unique personality and style. We can take photos of you in different outfits, including your cap and gown, if you would like. We can bring in props to highlight your interests and extracurricular activities.
Your significant other and family members can also join in on some photos. And if you have any ideas, let's collaborate together. This is your time to shine!
After the shoot, we'll have a photo reveal session where you can view all the images. We'll select your favorites, and I'll expertly edit them. Then I'll help you choose wall art and keepsake albums you'll love. If you plan on using some of the images for graduation announcements, I can also guide you through that!
Getting Started is as Easy as 1-2-3!
Interested in booking a senior portrait photo session? Just follow these steps…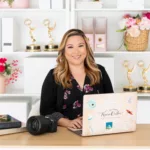 01
Contact Me
Fill out the form below to schedule your senior portrait session consultation.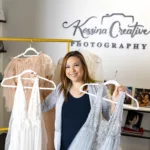 02
Design Your Session
I'll be in touch, and we'll chat about your session! Whether you have a ton of ideas or are not sure what you want, I can help. I'll answer all your questions and tell you what you can expect from this experience.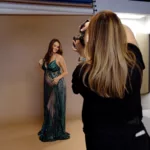 03
Let's Shoot
If you're interested in moving forward, we'll schedule the session. And then the fun part: You get back to having an awesome senior year, and I'll take care of all the details for your shoot. From planning the session to creating a fun experience to curating photos you'll look back on forever, I got you covered!
Session fee starts at $899. Most clients spend around $1,500-$3,000 total for their session with a photo album and wall art. We can create a custom quote for your session during your free consultation.
FOLLOW ME
@kossinacreative
It seems that you haven't connected with your Instagram account