Orlando Cake Smash Session – Beetlejuice! Beetlejuice! Beetlejuice!
I love themed cake smash sessions. Like LOVE LOVE LOVE THEM!! Maybe it's because I'm a former theatre nerd? Maybe it's because I'm a bit dramatic? Who knows. But what I do know is that they're super fun!!
Last year, my friend from my high school years was expecting her baby girl and had contacted me to do her newborn session. And, since she has an affinity for the creepy stuff- we did some crazy themes for her newborn session at my East Orlando Newborn photography studio. Some themes included stranger things, Harry Potter and dungeons and dragons. You can check out her full newborn session here.

So, a few months ago, Desdemona's mom Ashley reached out to me and was like- "let me run this idea by you… I hope you don't think it's too crazy, but would you be interested in doing a Beetlejuice cake smash for Desdemona? I know it's weird, but I think she would be so cute to be dressed up like Lydia." And you know what I said?!? "HECK YEAH THAT SOUNDS EPIC!!". So, here we are 😍😍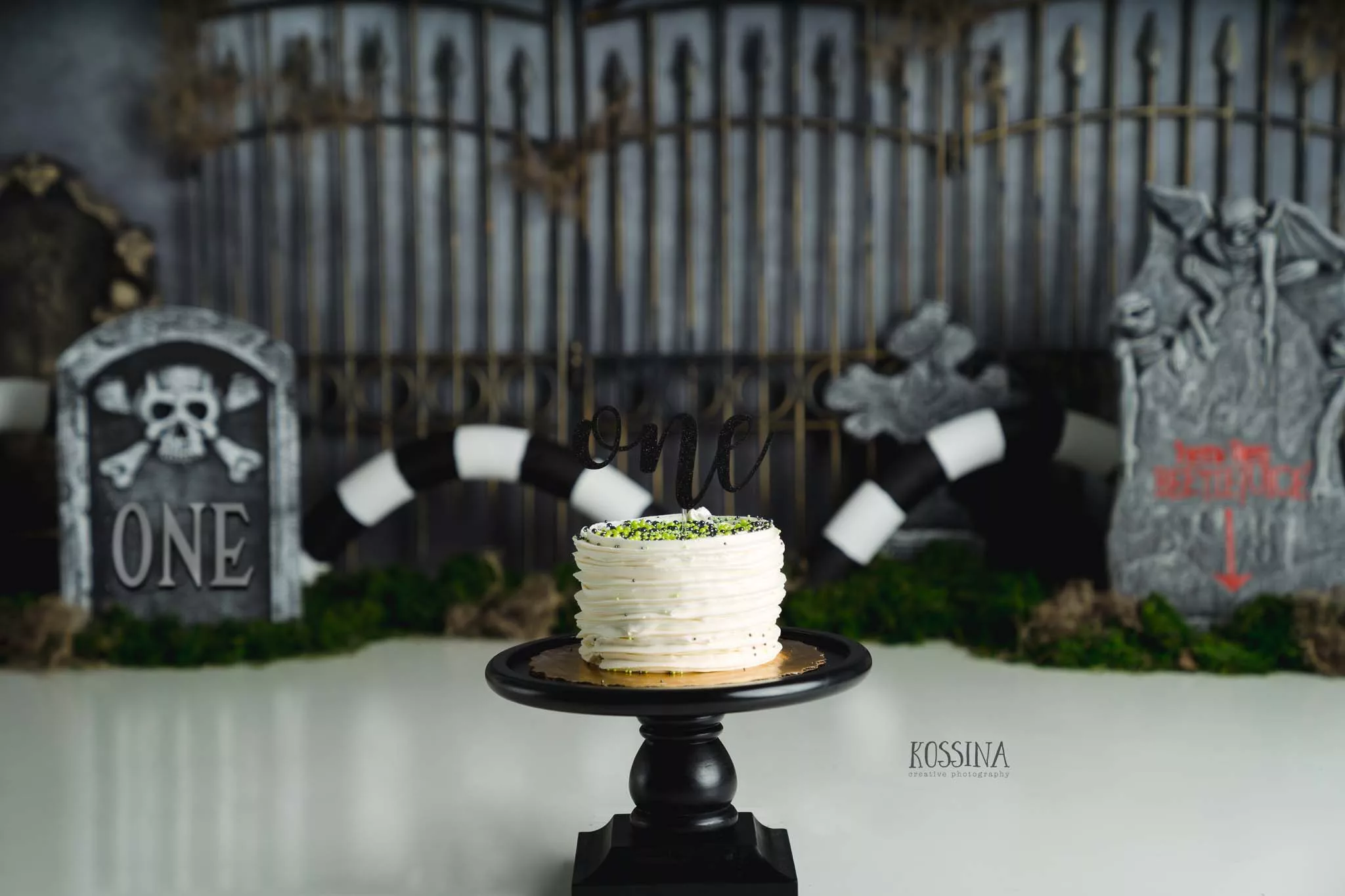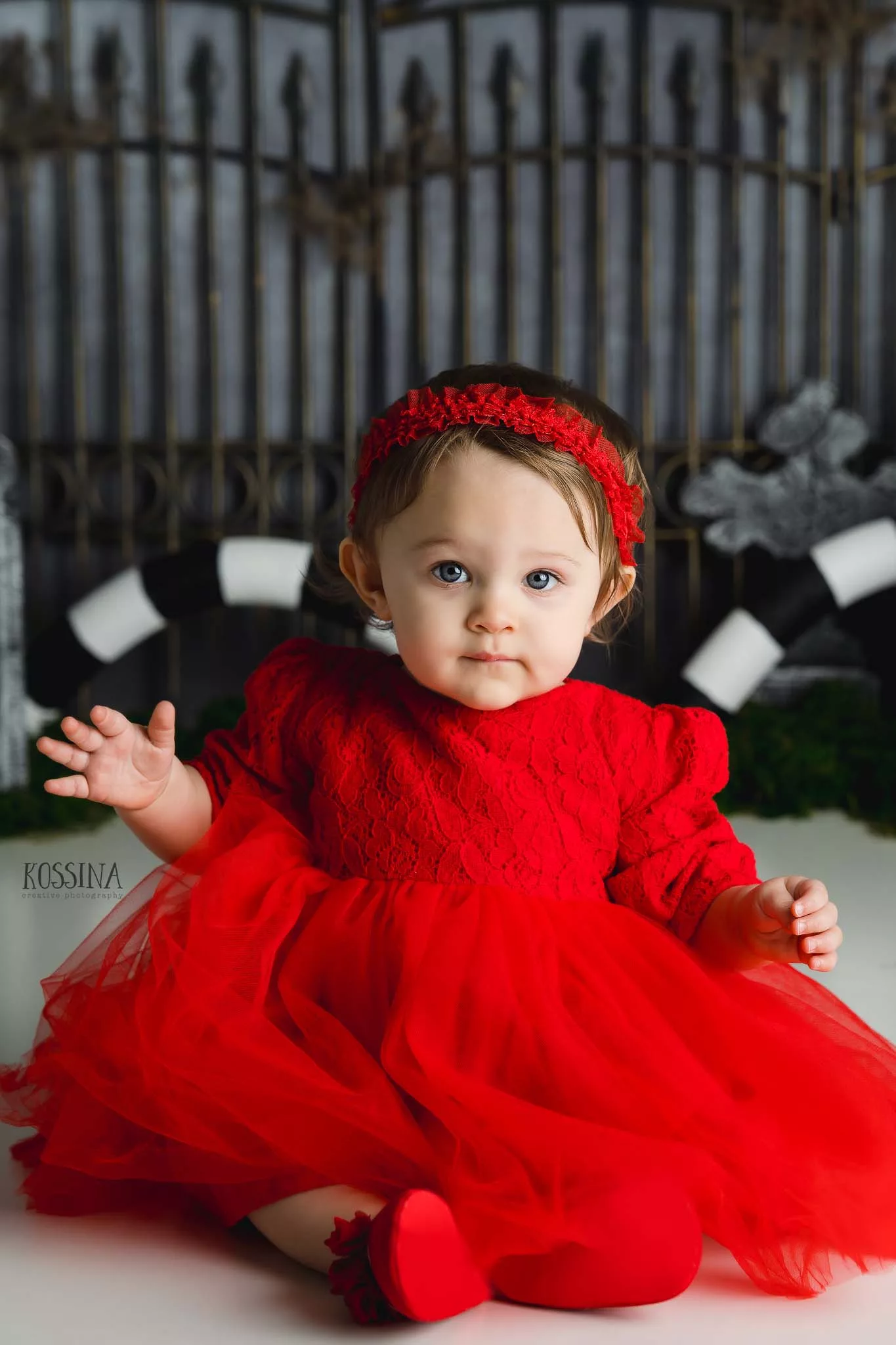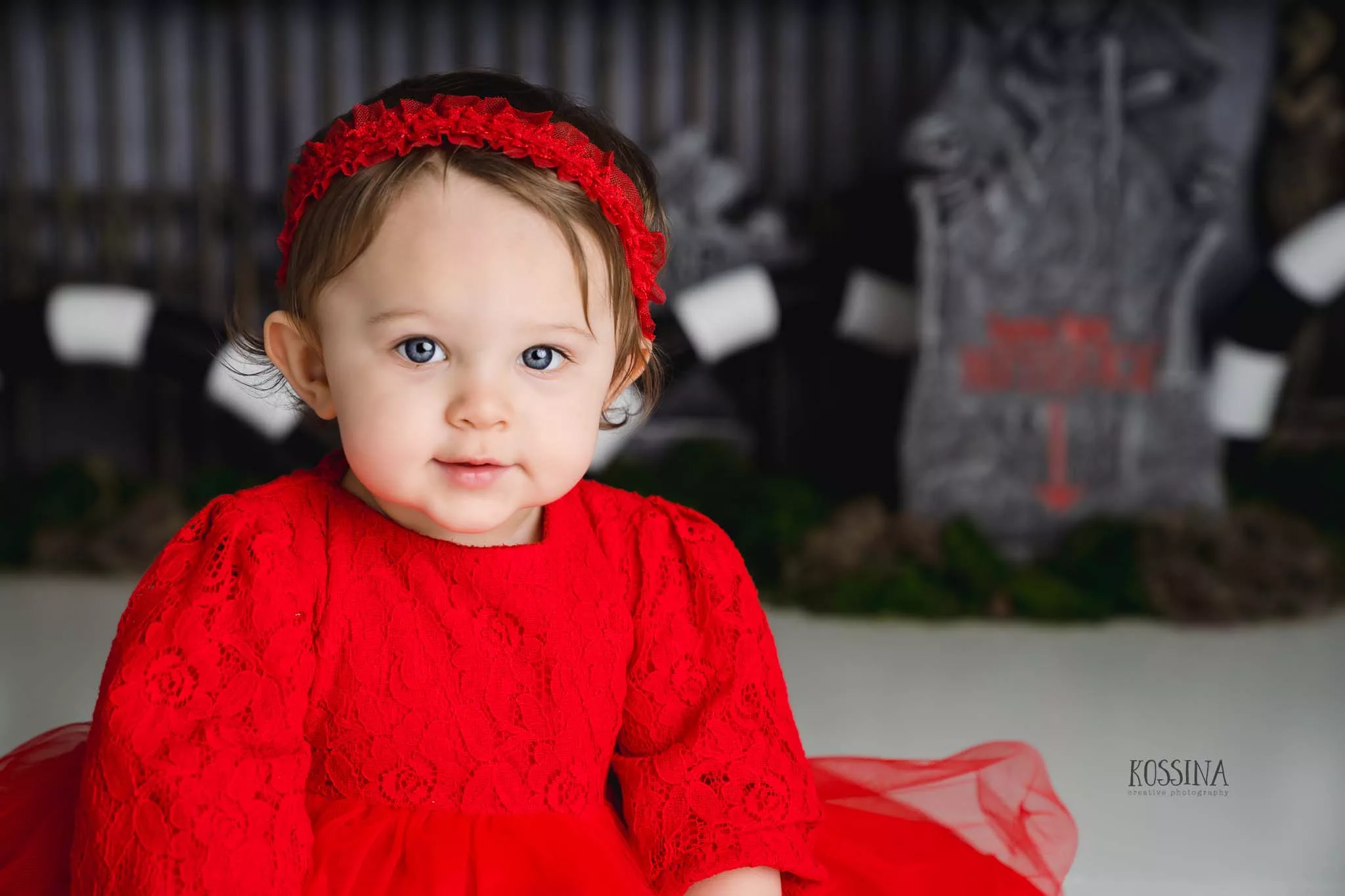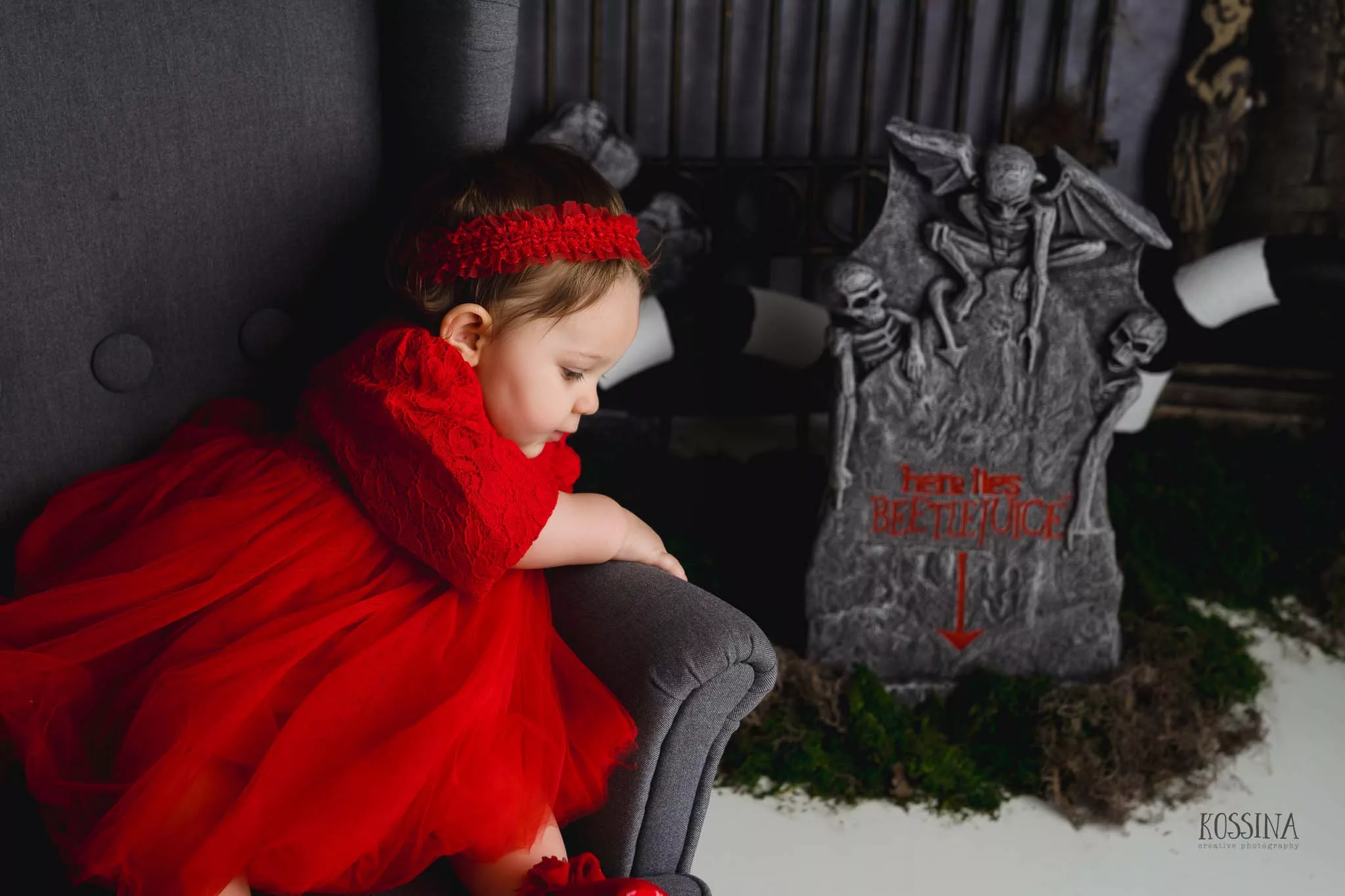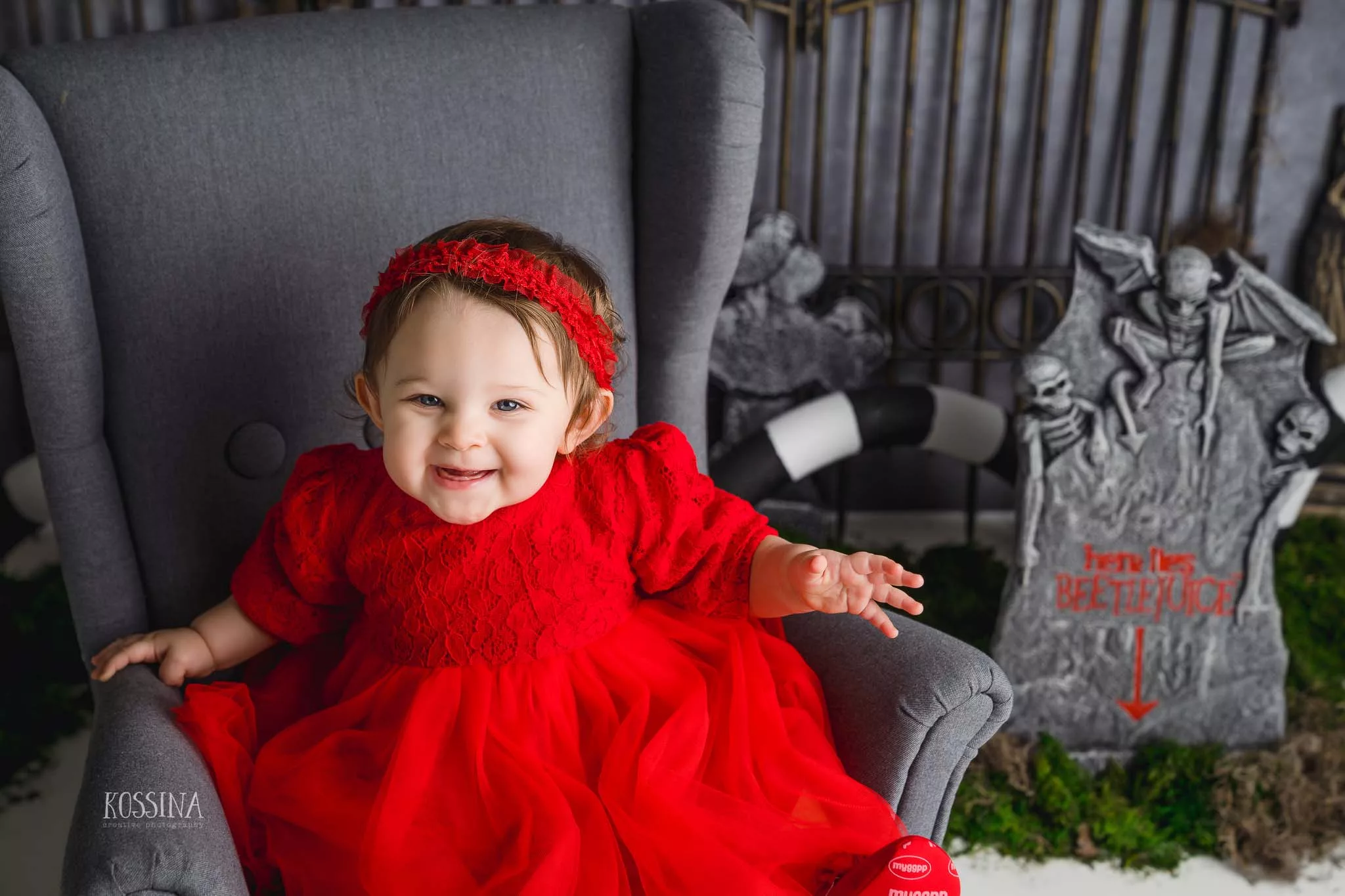 When doing these themed cake smashes, I love working side by side with the parents to design a whole set to meet their vision. So, I ordered this backdrop from lemon drop backdrops. Then, the gate and tombstones were from the At Home store. They originally said "RIP" but, I wasn't comfortable having that with a precious baby girl, so in Photoshop I changed the letters to "ONE" for her first birthday. Ashley made the sand snakes and acquired the Moss from the dollar store, and ordered the Beetlejuice headstone from online. And lastly, her Lydia outfit was designed by Ashley.
Here are more favorites from her cake smash.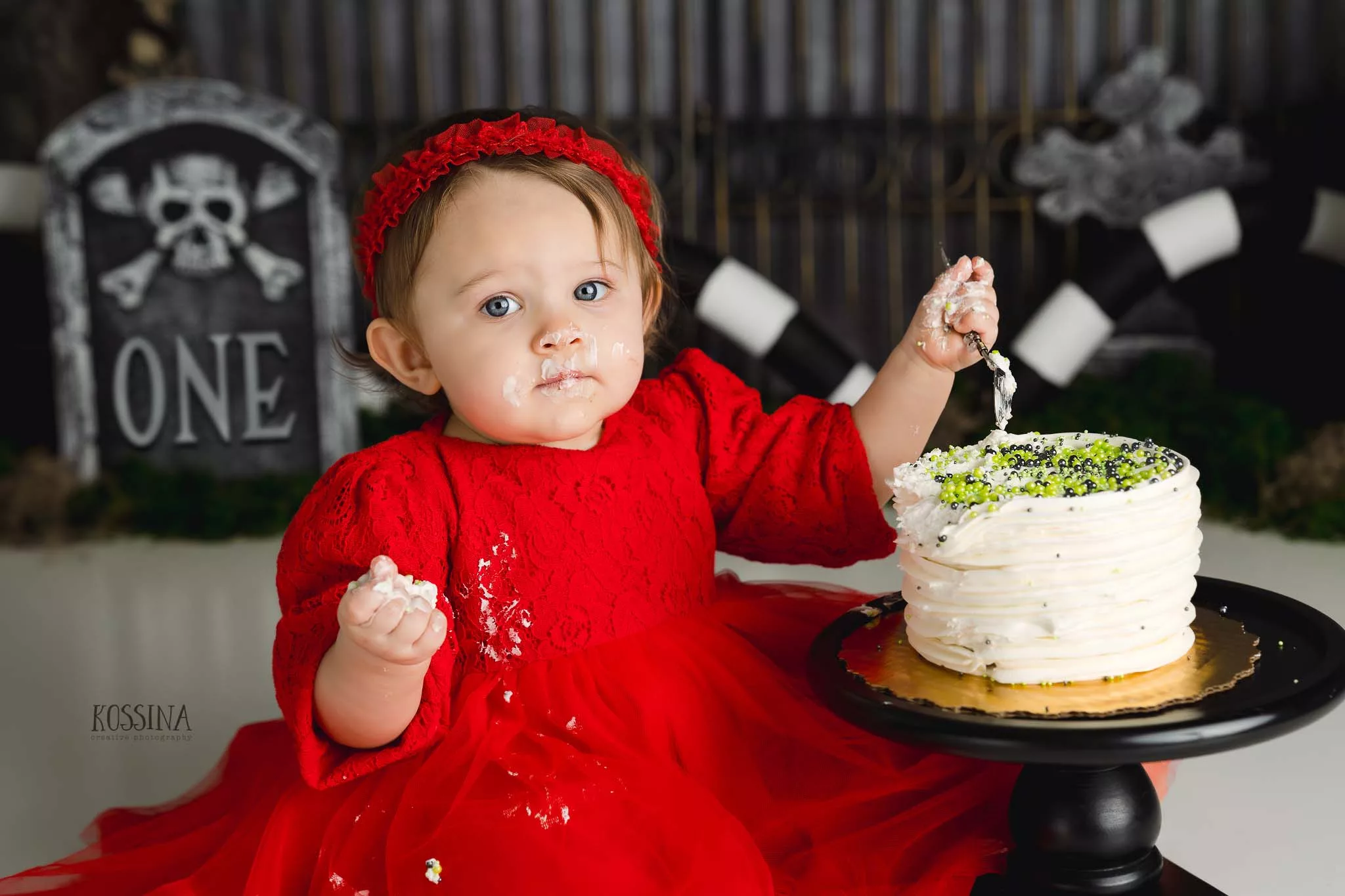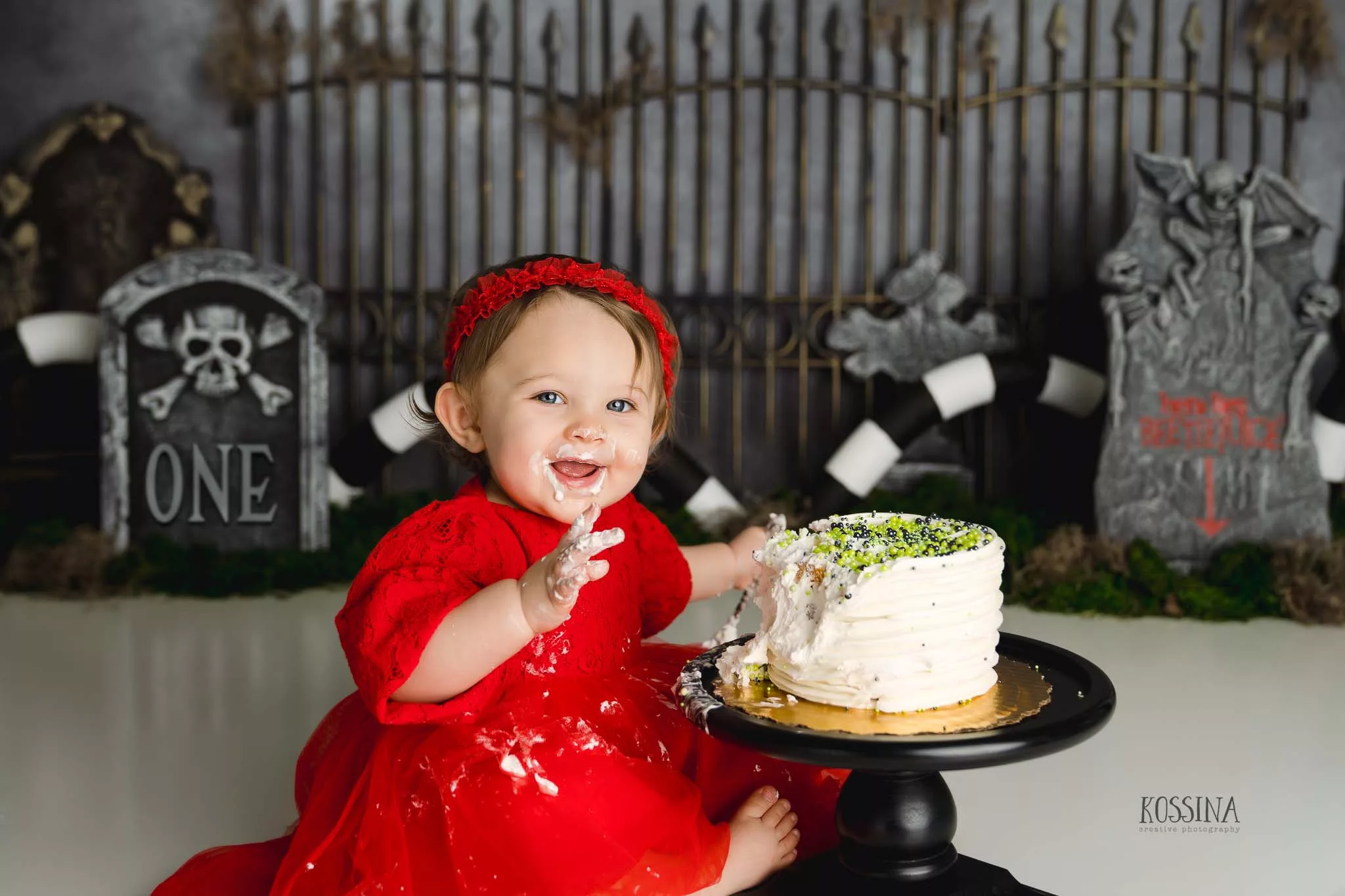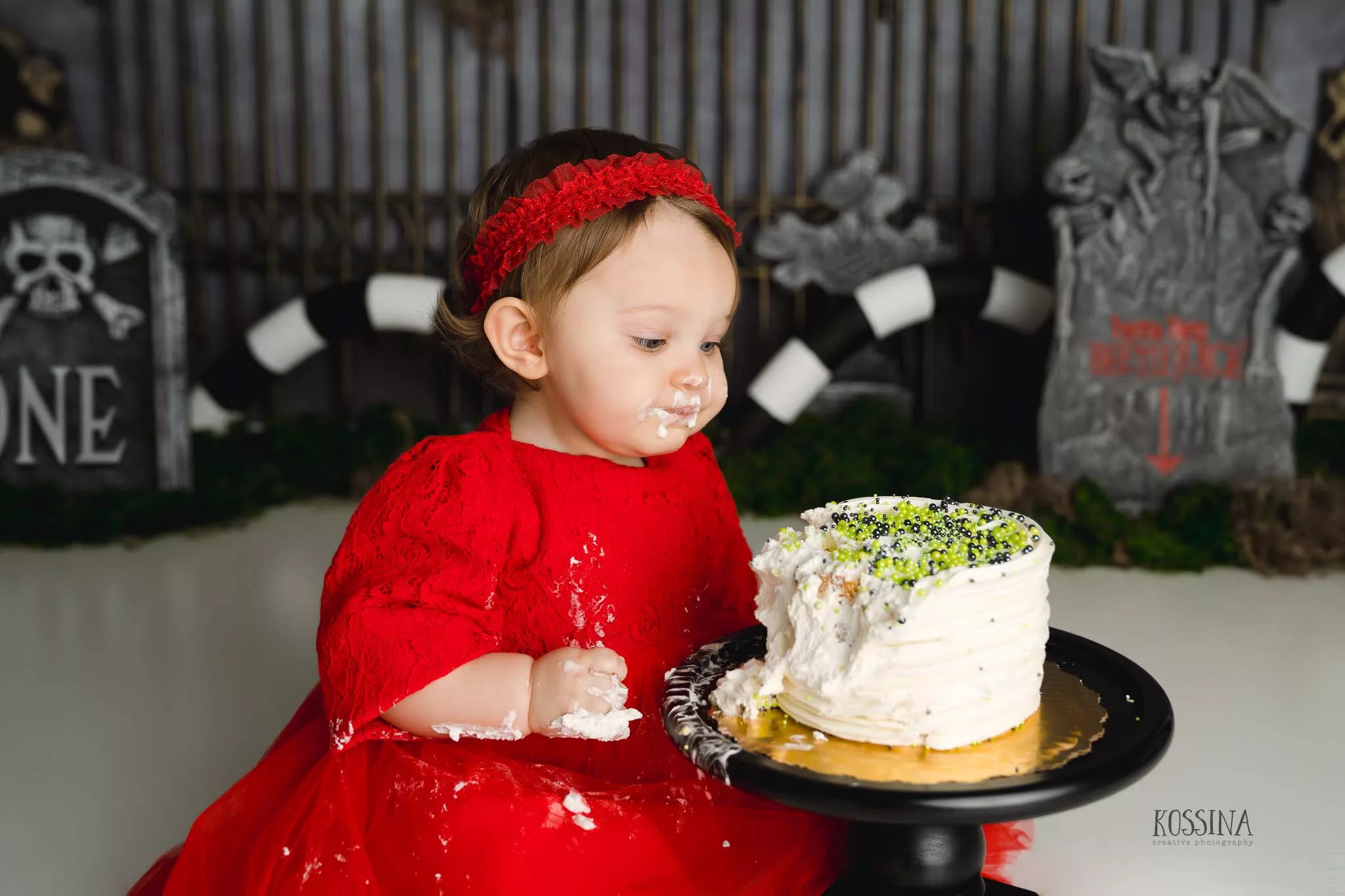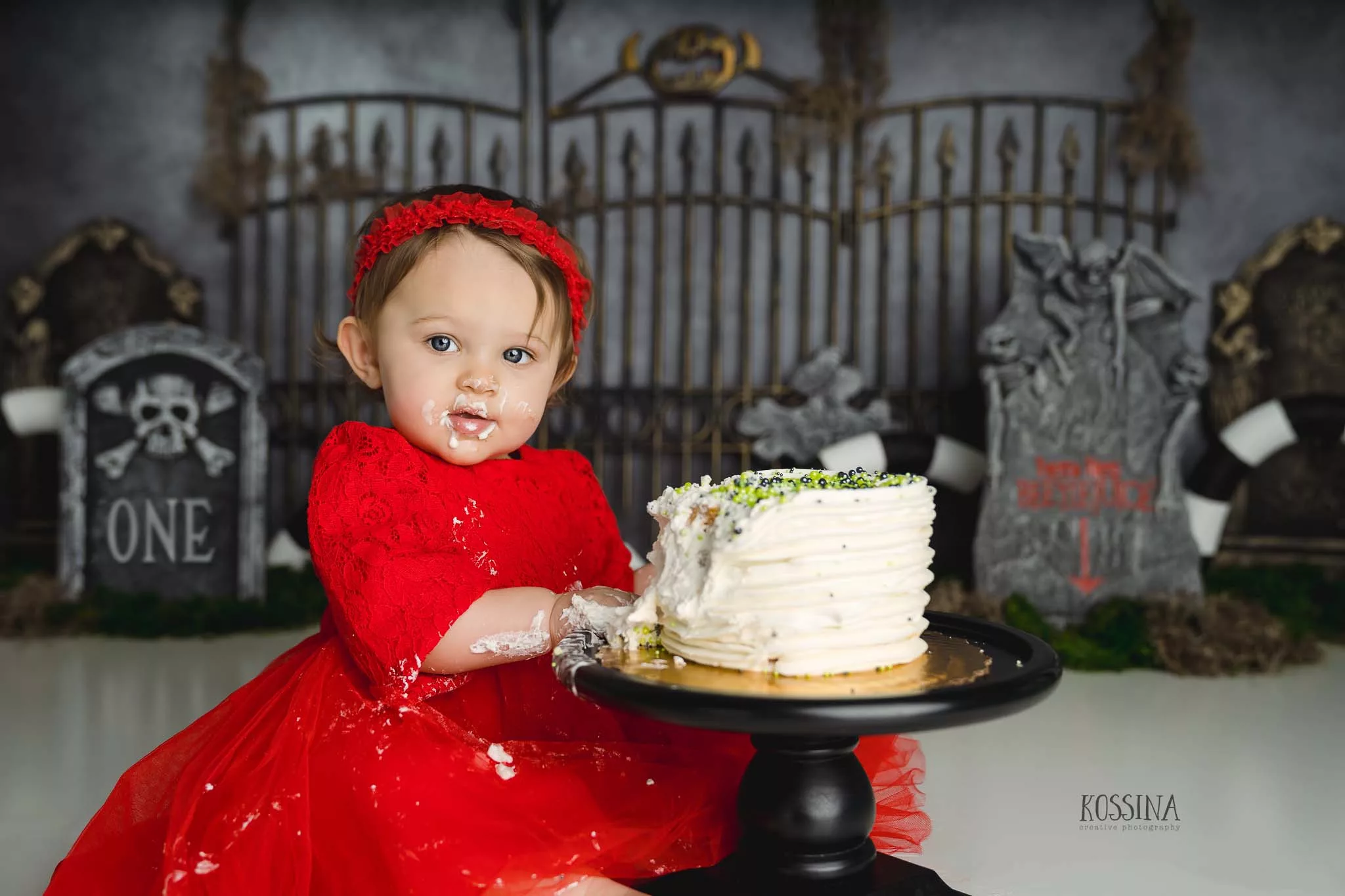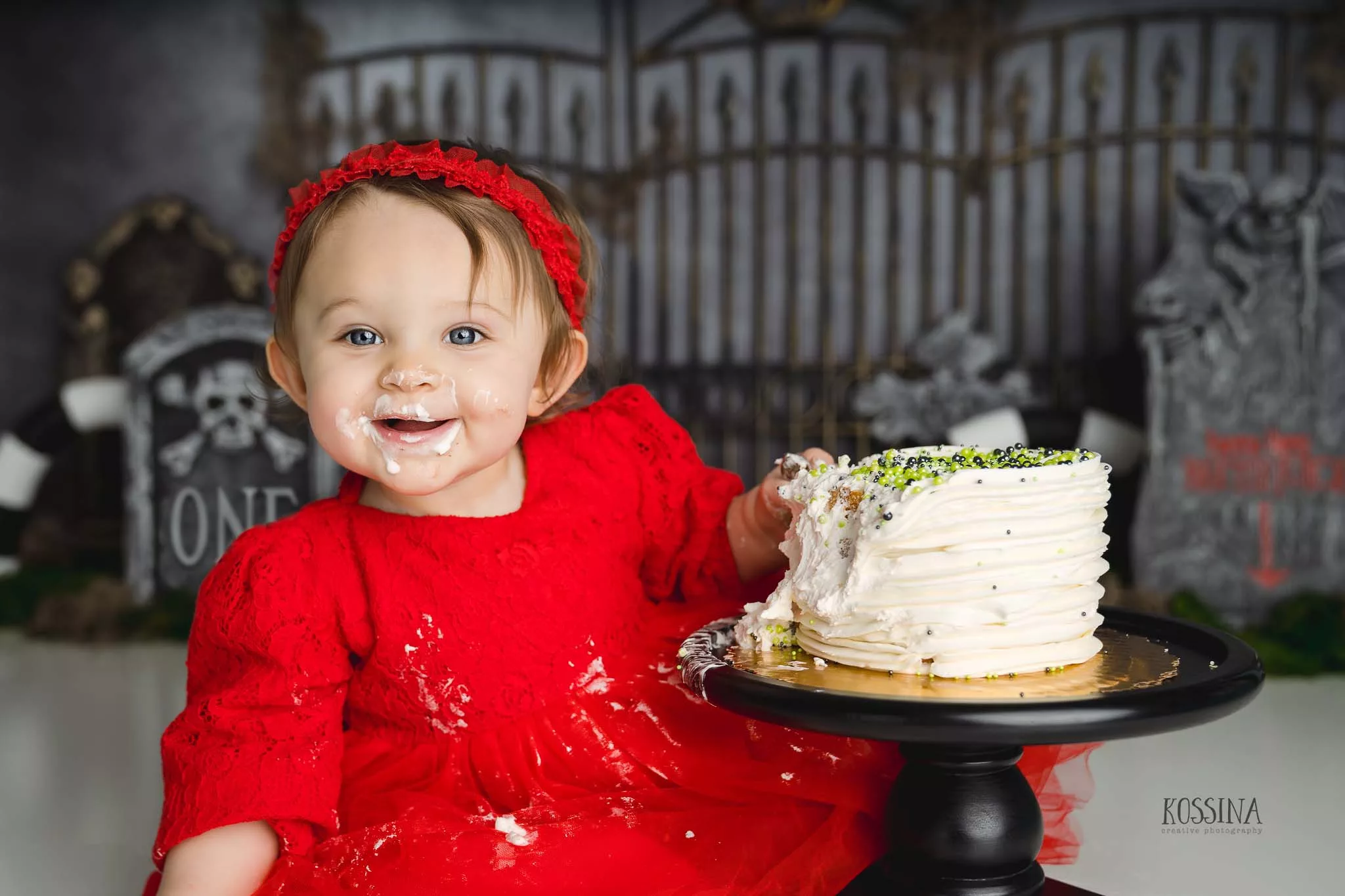 Sometimes at the beginning of cake smash sessions, I also do a few family portraits. How cool and creepy are these?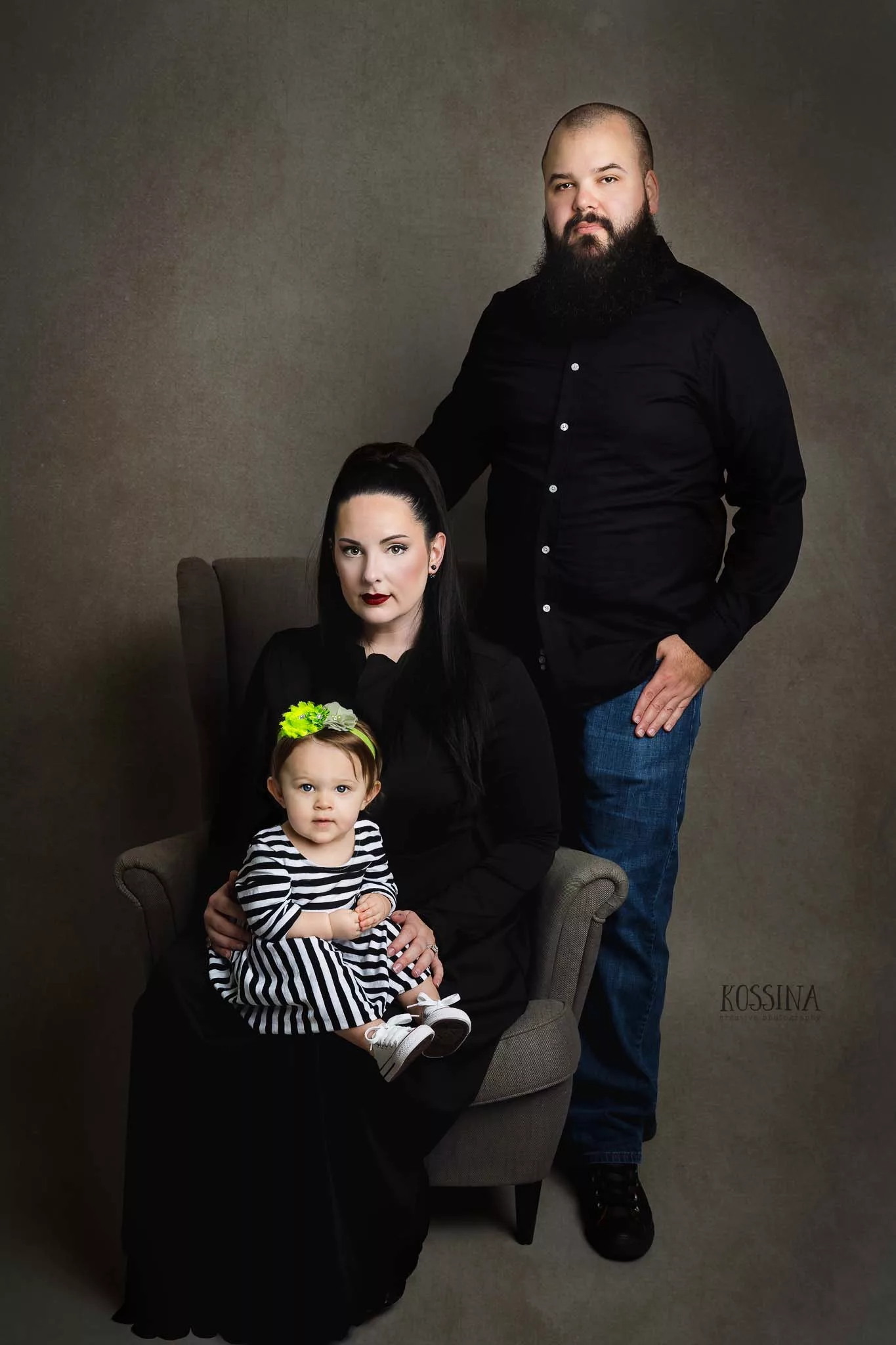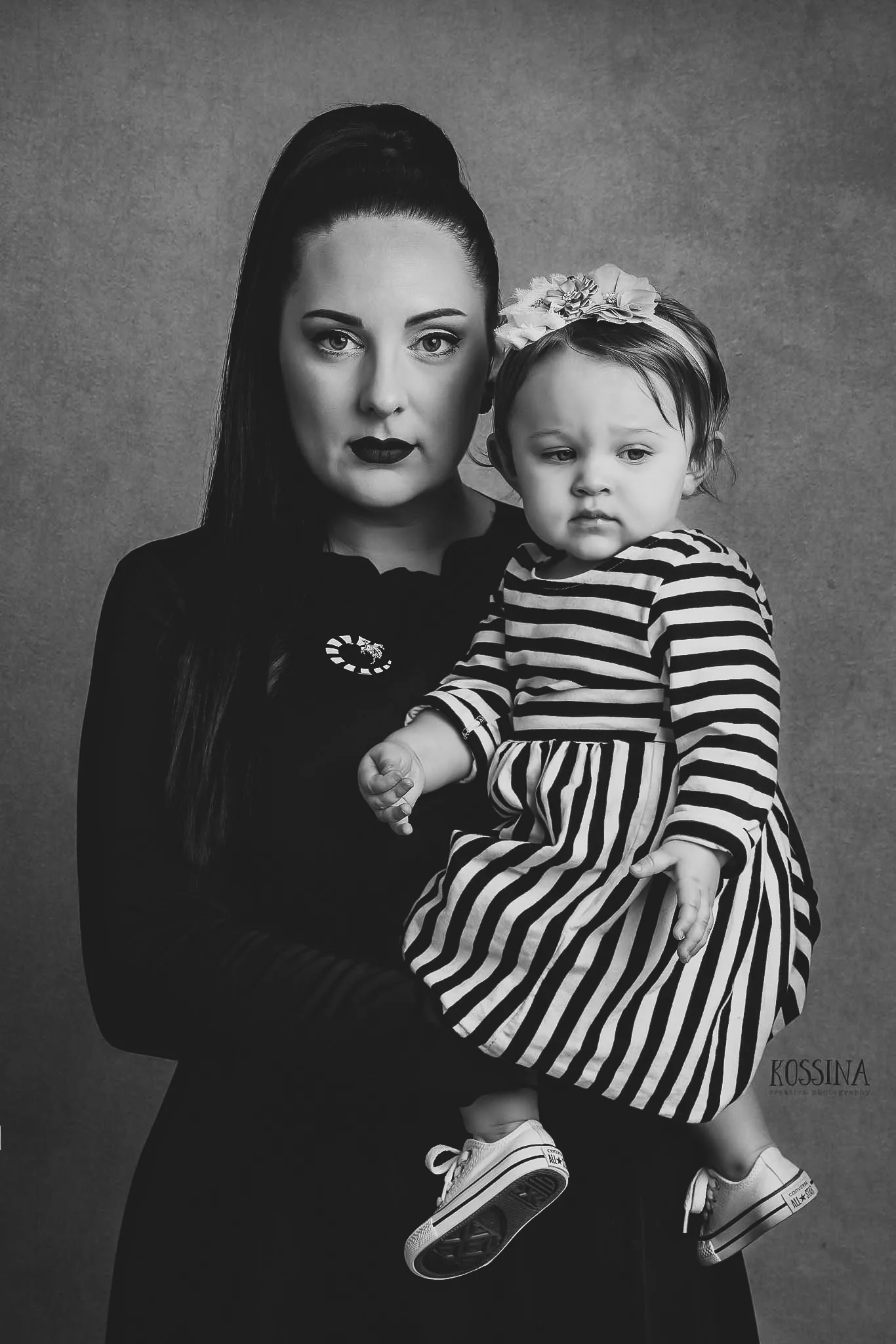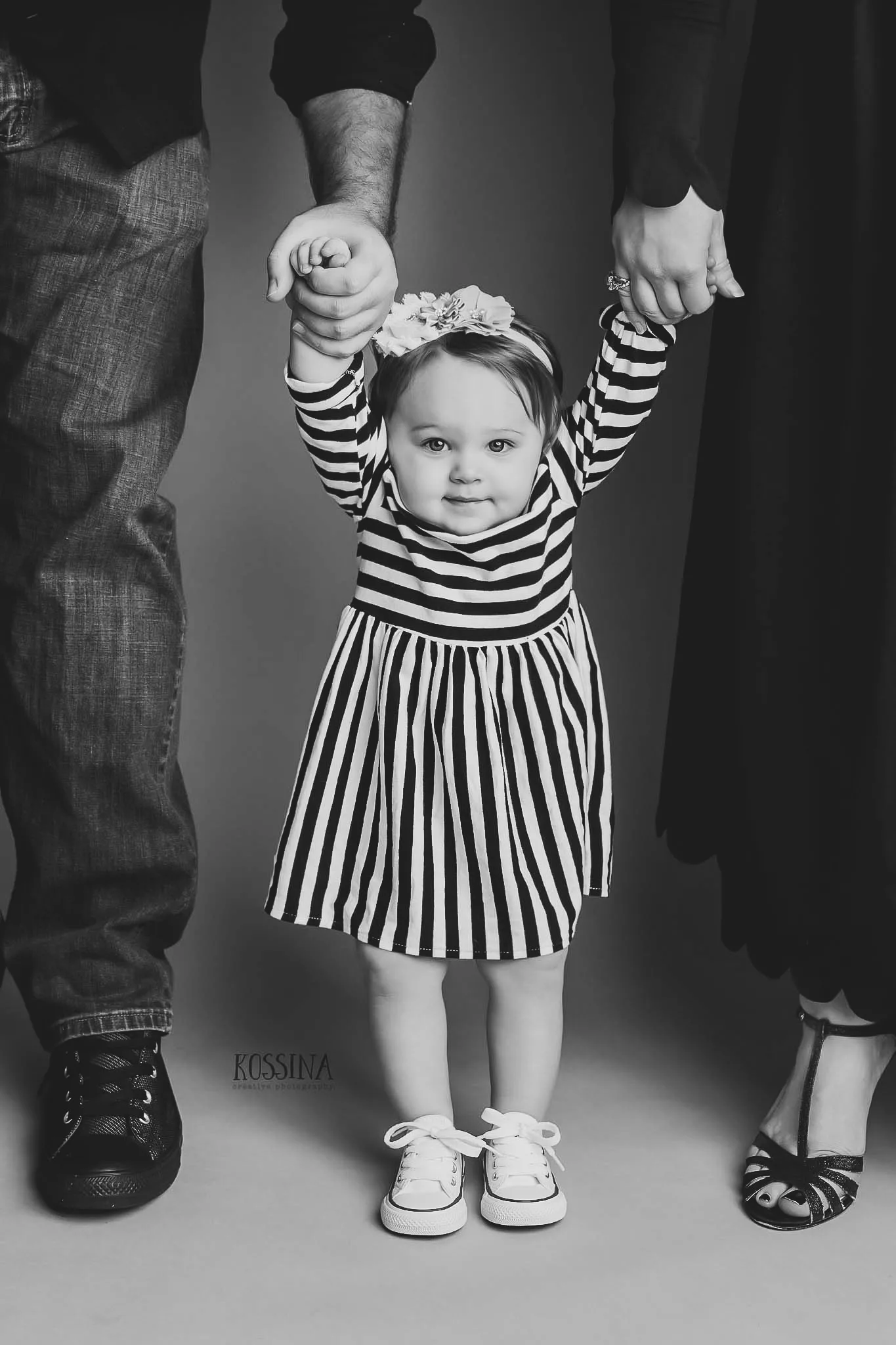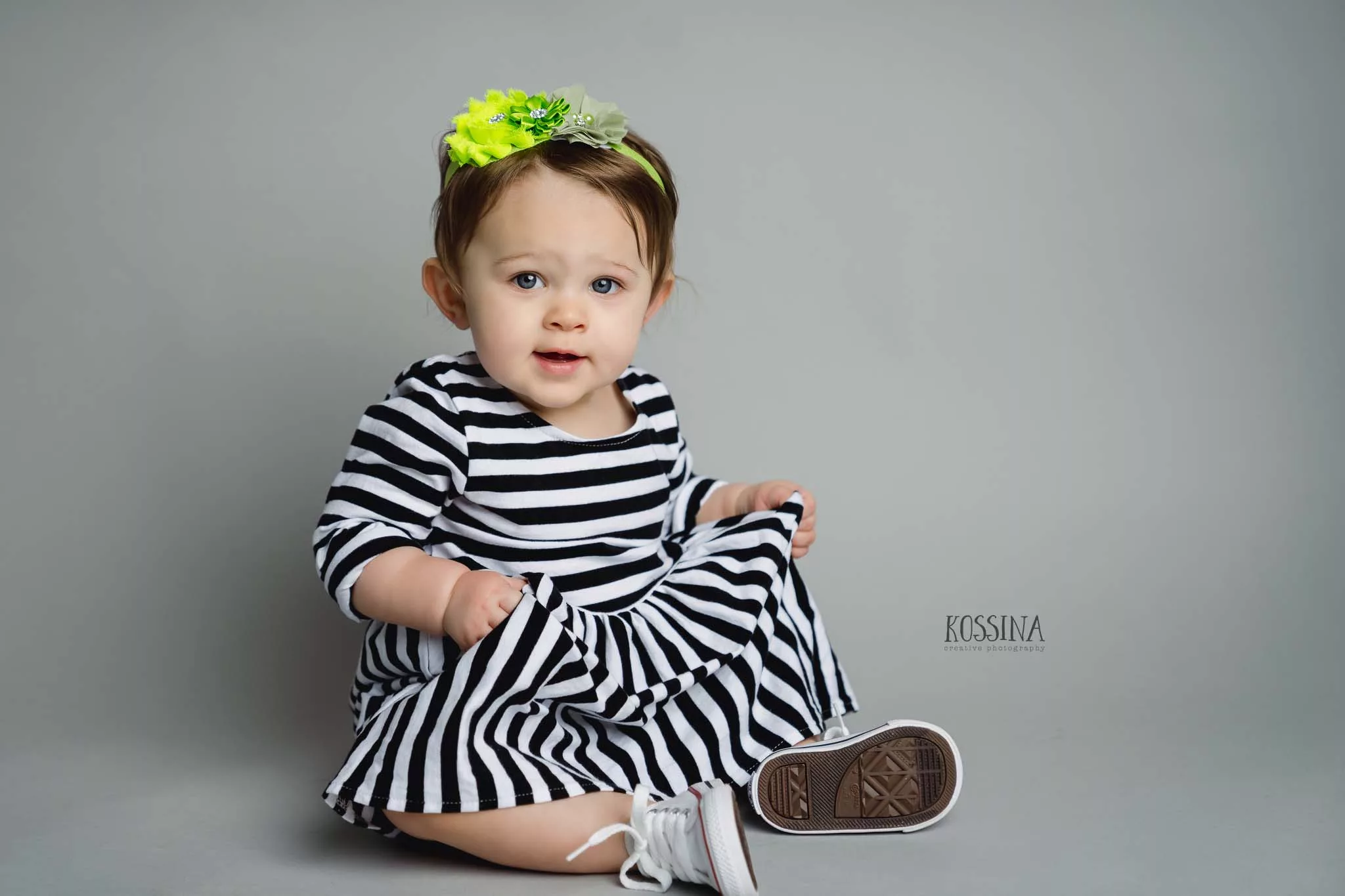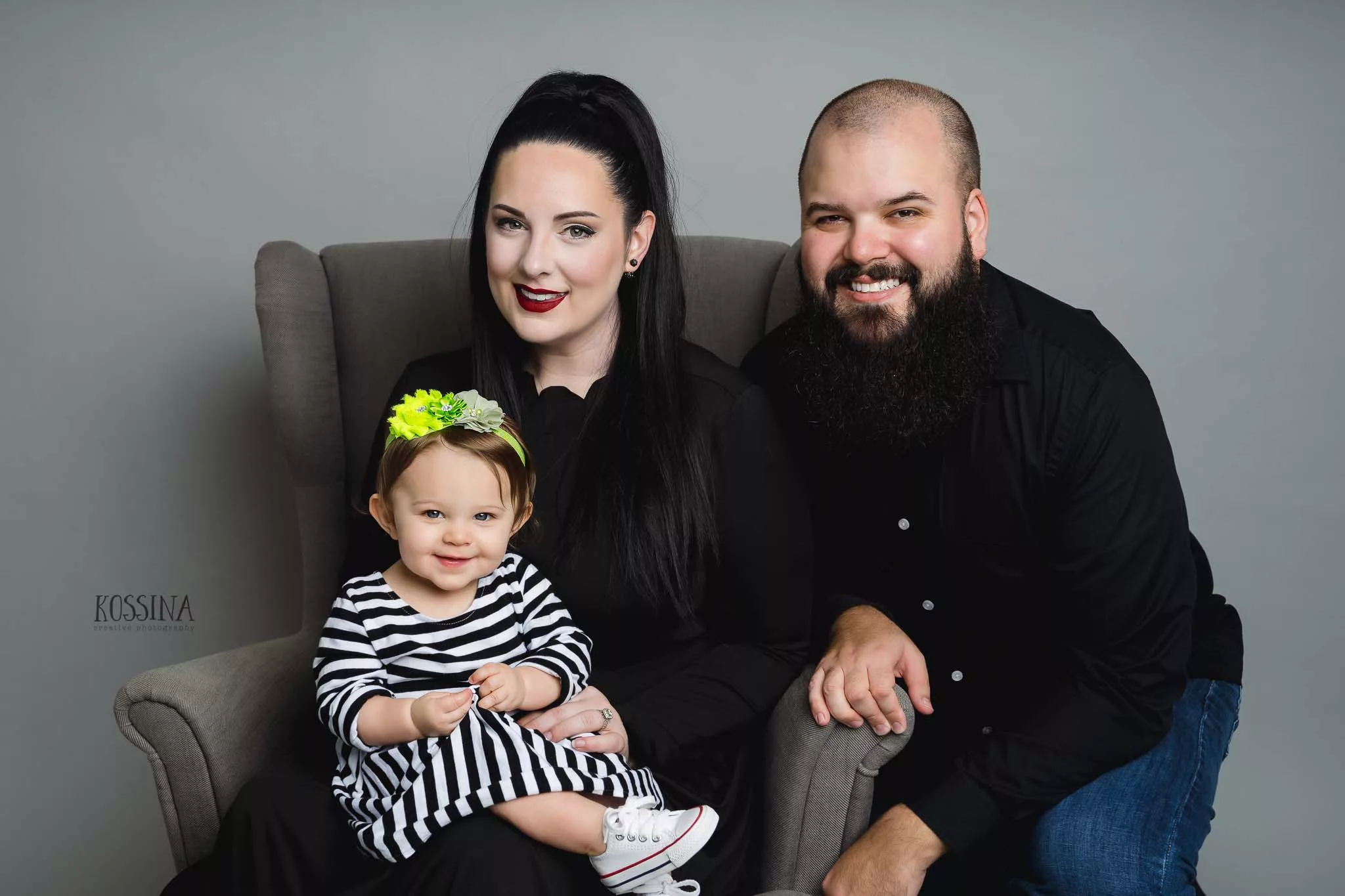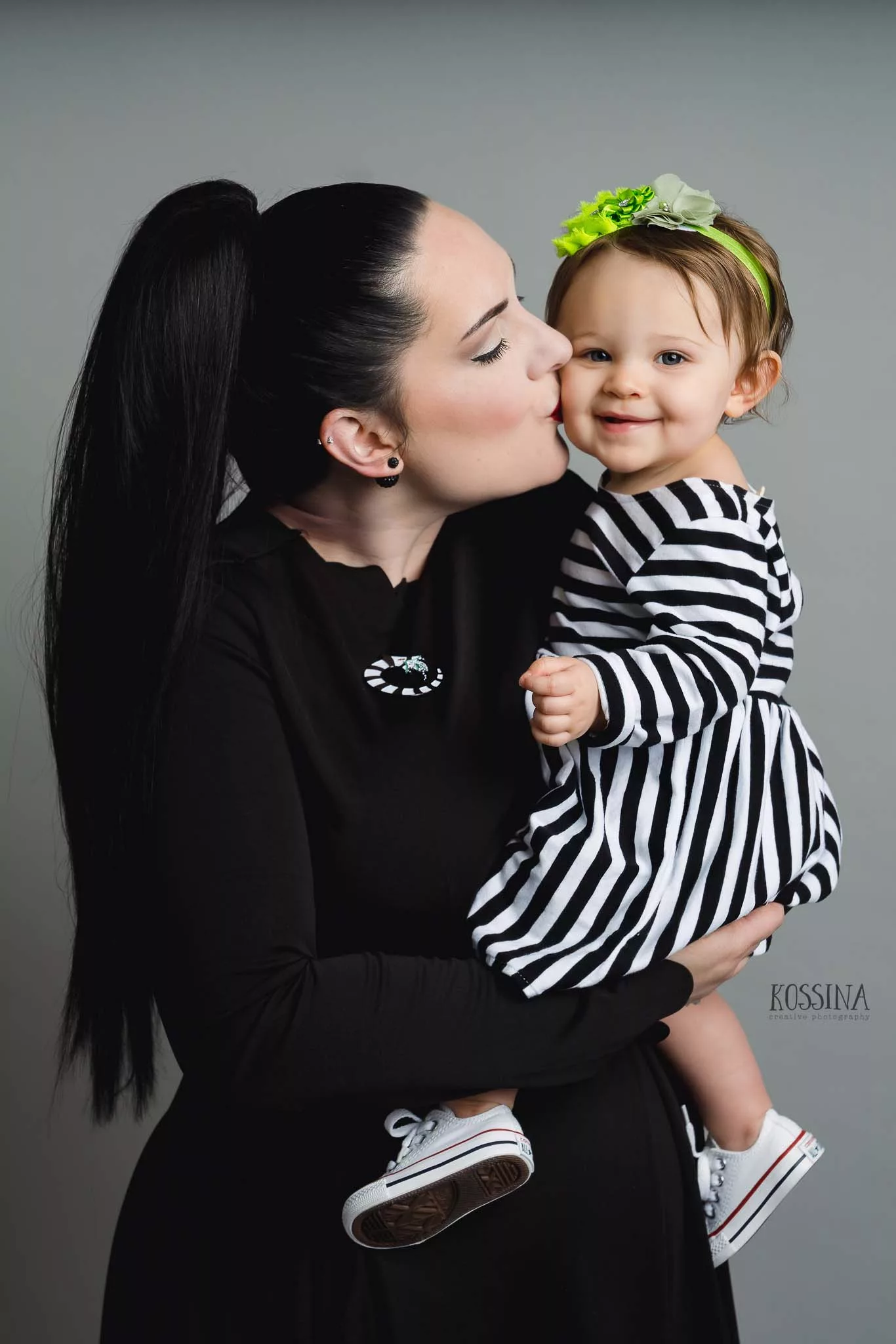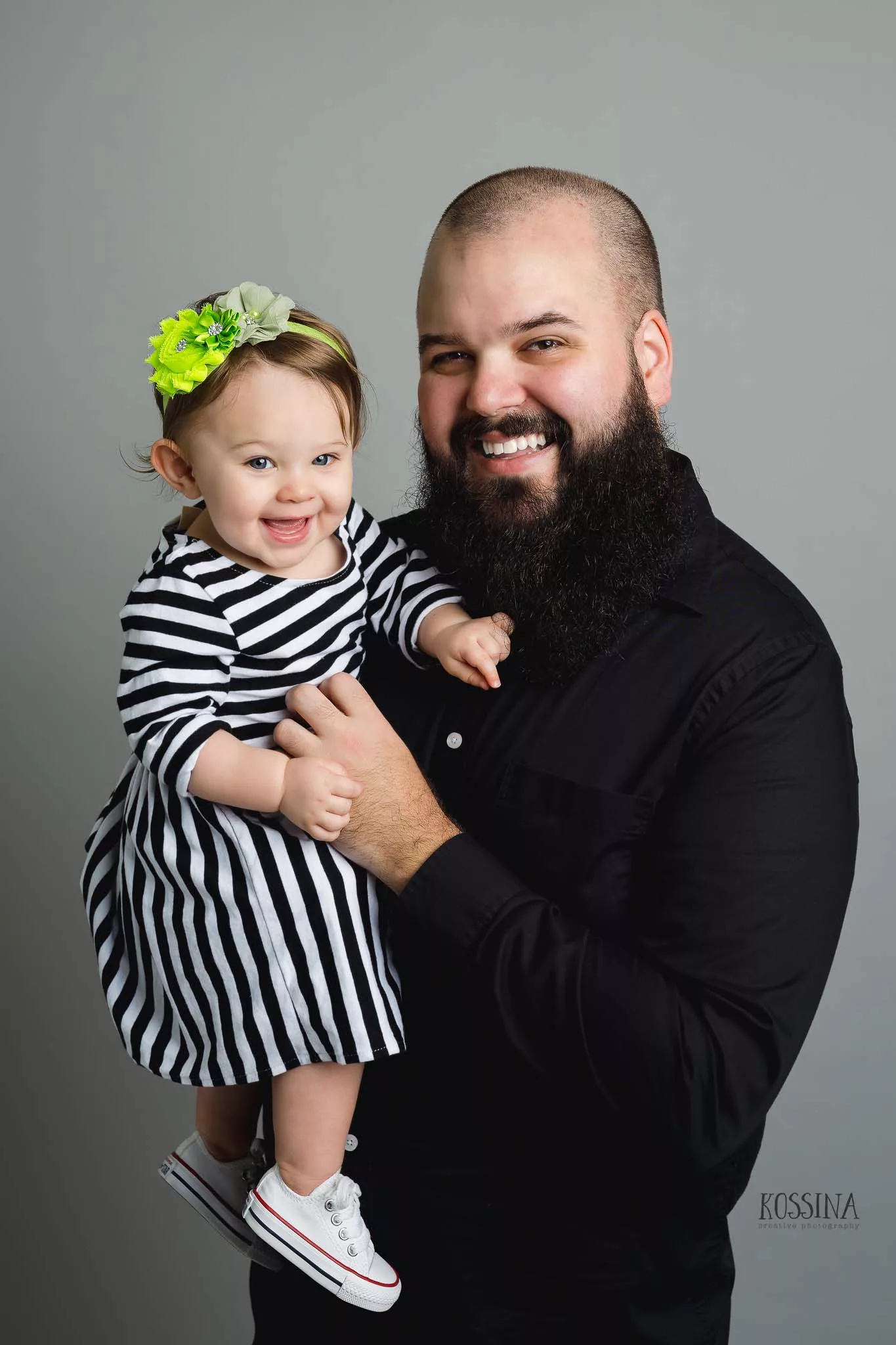 And to wrap it up, we finished with a cute splash session with my tub from Fancy Fabrics and Props.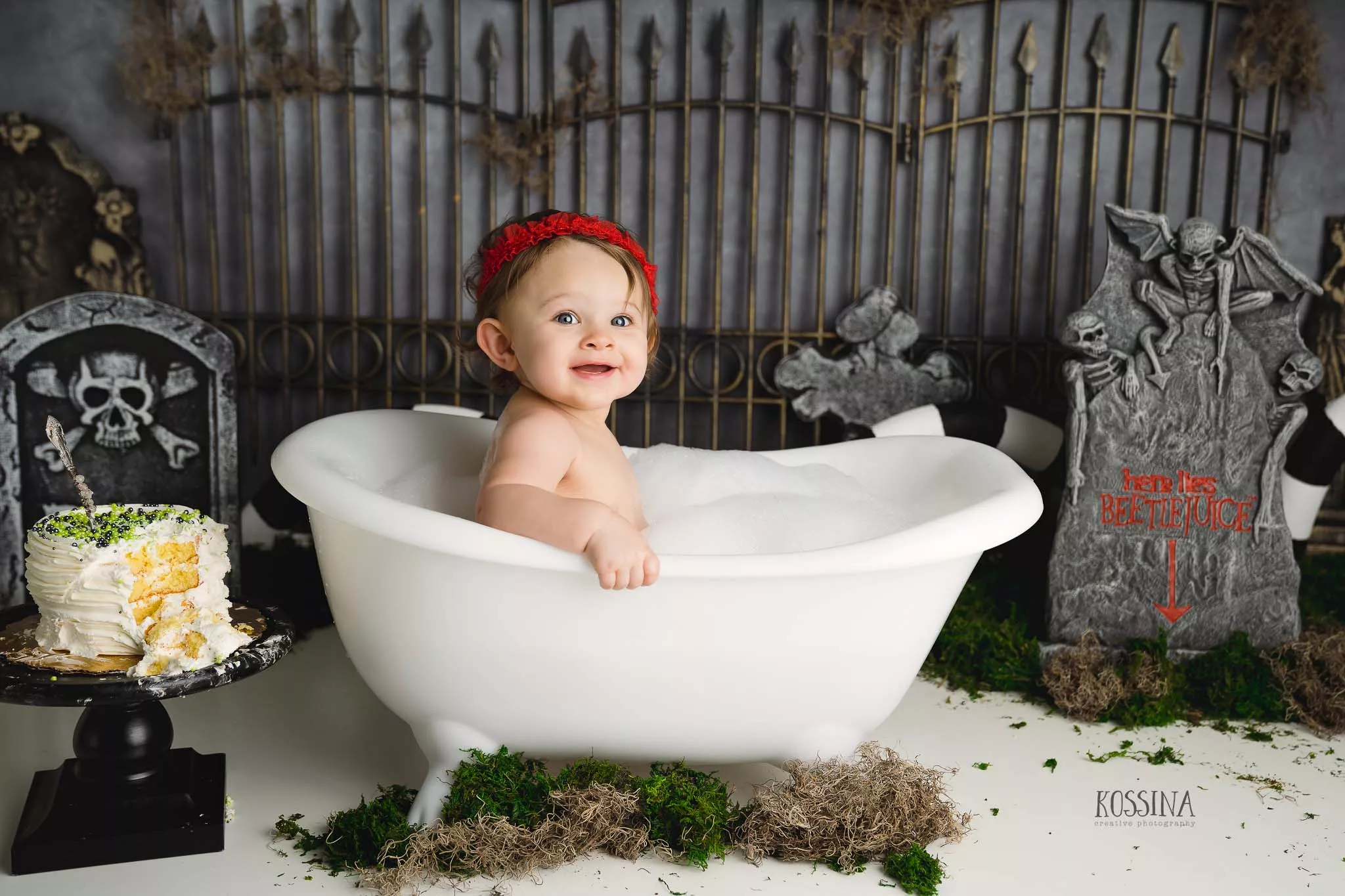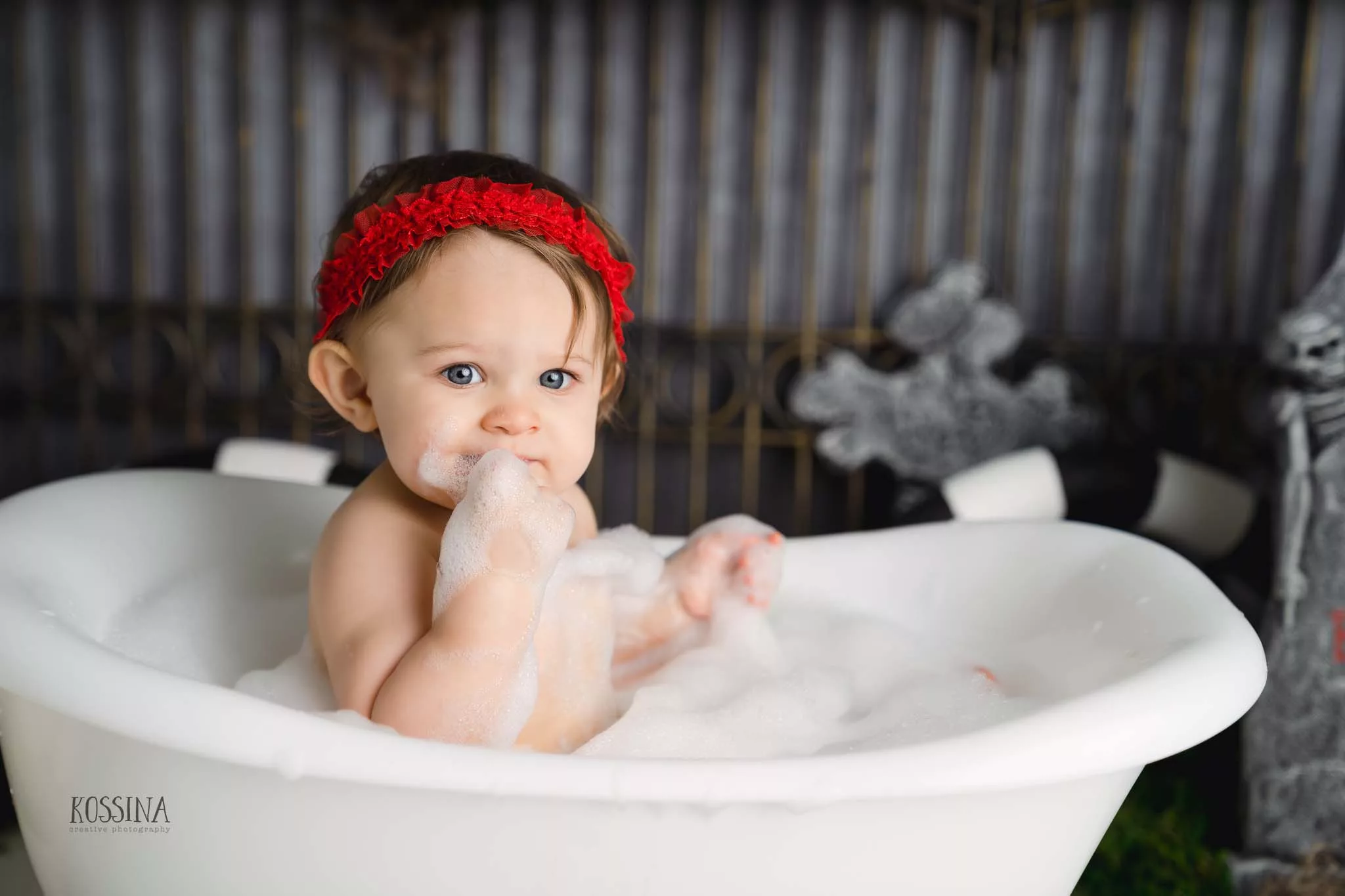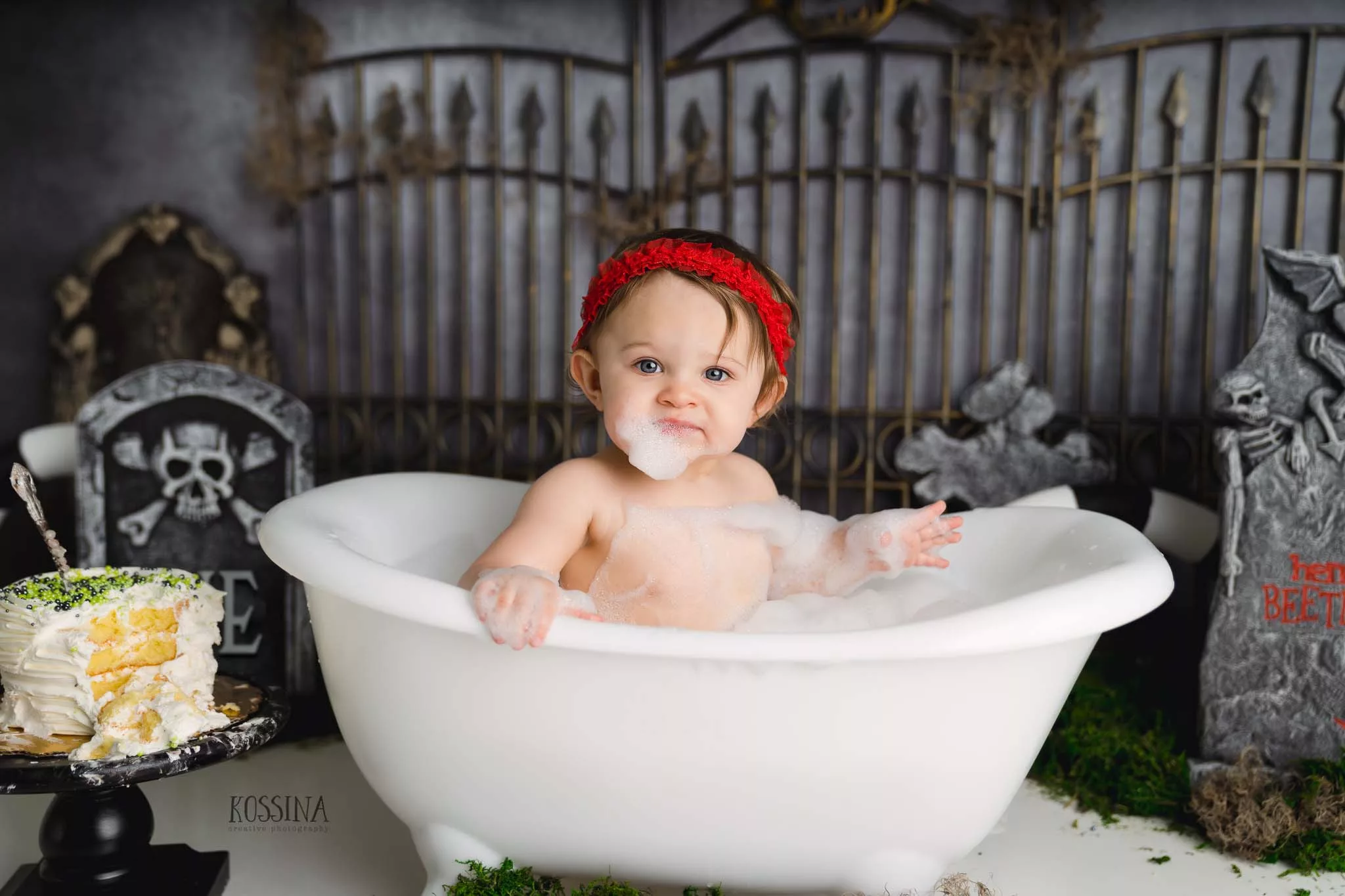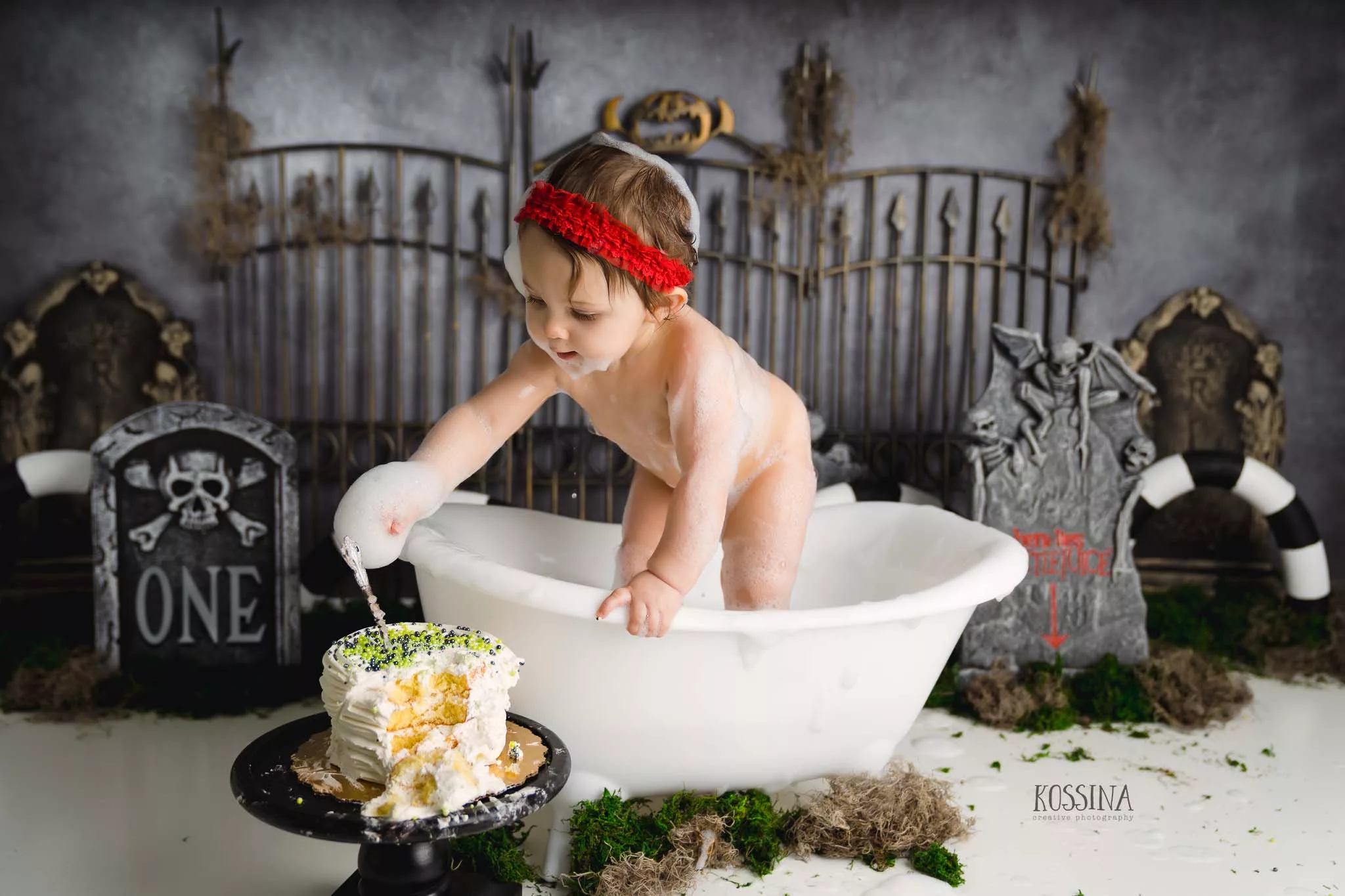 Pretty cool huh?
Happy first birthday Desdemona!!
(If you like this session, please share! Also, don't forget to follow me at Facebook.com/kossinacreative and on Instagram @kossinacreative).